"Health IT is as important as water or electricity"
The Nordic countries have a reputation for being among Europe's avant-garde in the field of digital healthcare solutions. HealthTech Wire talked to Arto Ryymin, executive Vice President of Tieto's healthcare and welfare business, about what the rest of Europe can learn from the Nordic countries and about how health IT companies can support the standardization efforts under way in Europe.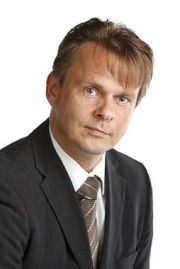 The European Commission is aiming to make health IT solutions in Europe more interoperable. How can an international health IT vendor contribute to these efforts?
Arto Ryymin (AR): We are actively supporting the European standardization process in health IT by participating in a variety of international committees, either directly or indirectly by way of our customers. Standardization in health IT is by no means new. Take digital imaging, for example. There is a high degree of standardization now with the DICOM standard. For the documentation of lab results, HL7 is widely used. This again can be considered an existing international standard. What we are now increasingly focusing on is standardization in the field of clinical documentation. The HL7/CDA standard is, in my view, a very promising one in this context. But there remains a lot to do in this field, there is no doubt about that. So it is extremely important to have international projects like those of the European Commission to drive forward the whole process.
Why is a European standard in clinical documentation so difficult to establish?
AR: It is not difficult. It just takes time. I have been involved in health IT for quite a while already, and I can tell you it took 20 years before the DICOM standard really hit the street. This does not mean that it has to take that long with HL7/CDA. But we must realize that clinical documentation is a complex area with a lot of national peculiarities.
In the past, Information and Communications Technology (ICT) was used in healthcare predominantly for administrative purposes. Could you describe your vision of where health IT will be evolving in the future?
AR: Someone said recently that for healthcare providers, health IT in the future will be as important as water or hygiene or vaccines or electricity. I agree with that. ICT will be absolutely essential in the healthcare and welfare business. In Europe, in particular, with the demographic change that we are facing, healthcare institutions will be confronted with a situation in which fewer staff will have to provide a 20 to 40 per cent higher outcome ten years from now. This is unthinkable without ICT. Coming back to your question: I think there are two things happening at the moment. Solutions for patient administration continue to evolve and become more and more efficient, leading to considerable process optimization within the institutions. On the other hand, there is a growing trend towards an improvement in medical documentation and communication. This is where the Nordic countries are strong. The next big thing will then be digital self-services for patients at home or mobile services for patients on the move, and the integration of these services into existing health IT networks.
Can you give us some figures for health IT usage in Scandinavia?
AR: I do have some current data for Finland. We have 99% coverage when it comes to electronic patient records in hospitals in Finland. We are pretty advanced in online communication and collaboration, and 100% of laboratories and imaging diagnostic units are fully digitalized. And doctors handle 75% of all referrals and admissions electronically these days. There are other European countries that are pretty good as well. I think Europe can stand proudly in this respect. In the US, for example, less than 20% of all hospitals are working with electronic patient records.
How do hospitals benefit from ICT solutions?
AR: In the field of process optimization, it is easy to quantify the benefits. We have a customer in Germany, for example, who told us that after the introduction of our clinical pathway solution he witnessed a 5 to 10% reduction in the average time that a patient stays in hospital. For his institution this meant savings of more than €500,000 per year. A home care customer in Sweden witnessed an increase in efficiency of 20%. When it comes to quality of care, benefits are more difficult to quantify. But I have absolutely no doubt that an EPR, by making critical clinical information available, by supporting collaboration, and by offering standardized access to all relevant data, does indeed have a considerable impact on quality of care. I would take the fact we have a 99% EPR coverage in Finland as something close to evidence of that.
Tieto's health IT business, is targeted at customers Europe-wide. Apart from Scandinavia, the core markets are Germany and the Netherlands. How easy or difficult is it to "internationalize" health IT in Europe?
AR: Internationalization in health IT is happening step by step and it obviously relates to the development of standards as discussed before. 20 years ago, we used our own compilers and, partly, our own operating system for our health IT solutions. Today, technical platforms are completely standardized internationally. We have seen a similar internationalization of imaging with the DICOM standard as a key driver. Electronic patient records will follow, but it will take some time. Internationalization is easier with add-on services. For example, we are successfully internationalizing our advanced mobile health services at the moment. These tools were developed in the Nordic countries. In autumn last year, we introduced them in Germany. Other countries will follow. Incidentally, mobile health services are another area where customer benefit can be quantified. A mobile reminder service has helped one of our customers to see 10,000 more patients per year. And a web-based service called ER@home helped to reduce average waiting time for patients in the emergency department of another customer from 1.5 hours to less than half an hour.
Let's imagine you meet a fairy who could make your health IT wishes come true. What would you ask her for?
AR: If I could have 3 wishes I would ask first that we as societies and people put even more investment and effort into utilizing ICT in healthcare and welfare where we are really talking about life and death. The second wish would be that we all could enjoy fully integrated, real-time healthcare and welfare and see concrete improvements in the quality and efficiency of these services and solutions. And the third wish would be that we all could also understand that, in order to produce sustainable results in this relatively complex area, we really need specialized, focused and committed companies and professionals willing to take total responsibility for these solutions.
Mr. Ryymin, thank you for your time and answers.
First published at Health Tech Wire