Hologic, Inc.
Hologic - Faxitron Trident HD Specimen Radiography System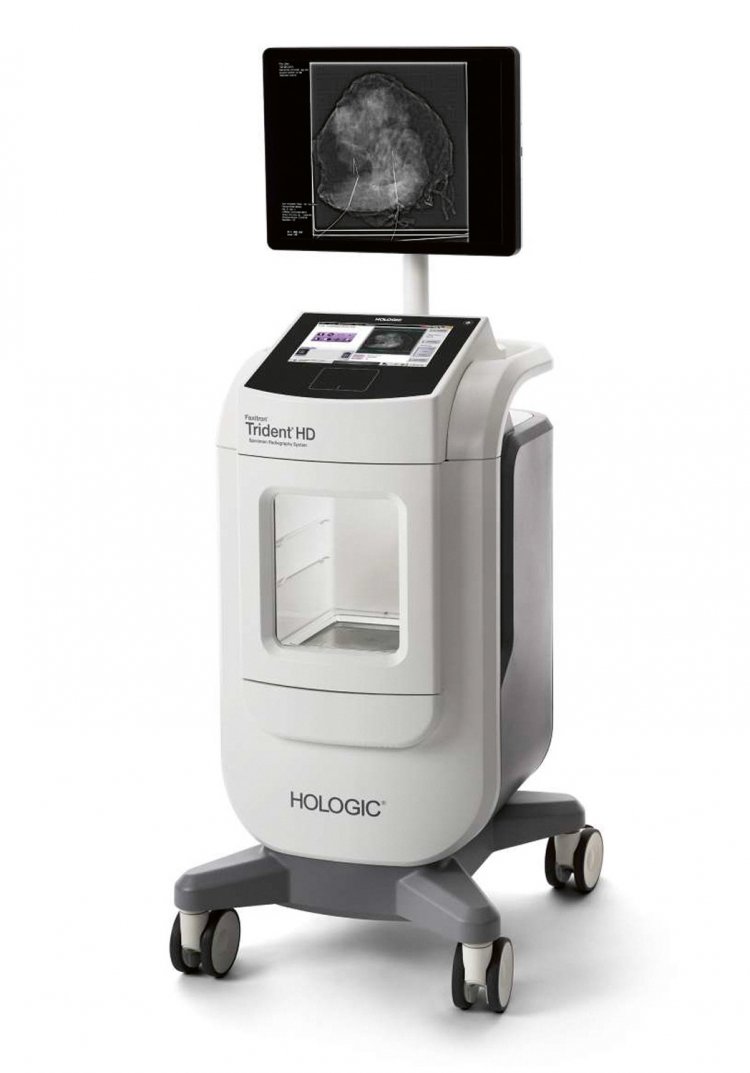 Pixel size: 70µm
Detector size: 16 × 18 cm
Detector type: a-Se
Highlights
The Faxitron Trident HD system elevates specimen imaging. It's the latest device to use our amorphous selenium, direct-capture technology to eliminate the image degrading effects of light diffusion and improve image conspicuity. The system's Automatic Exposure Control (AEC) is optimized for breast excisions and core biopsies, and its advanced algorithm was created specifically for breast specimen radiography processing. Faxitron Trident HD turns images into answers – on the spot.