Artificial Intelligence • Hologic, Inc.
Hologic · 3DQuorum SmartSlices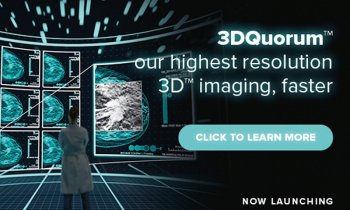 Highlights
The highest resolution 3D imaging, now with a faster read time. 3DQuorum technology utilises Genius AI-powered analytics to uniquely reconstruct high-resolution 3D Mammography data to produce 6mm SmartSlices. These speed up reading time by reducing the number of images to review, with no compromise in image quality, sensitivity or accuracy.2, 3 Accelerate detection with our newest innovation reducing your read times by an hour a day.1, 2

1 Data on File: Clinical Study Report CSR-00116
2 MAN-06153. Dimensions Breast Tomo.
3 MAN-06029. 3DQuorum.