Shantou Institute of Ultrasonic Instruments Co., Ltd. (SIUI)
SIUI – Apogee 3300 Neo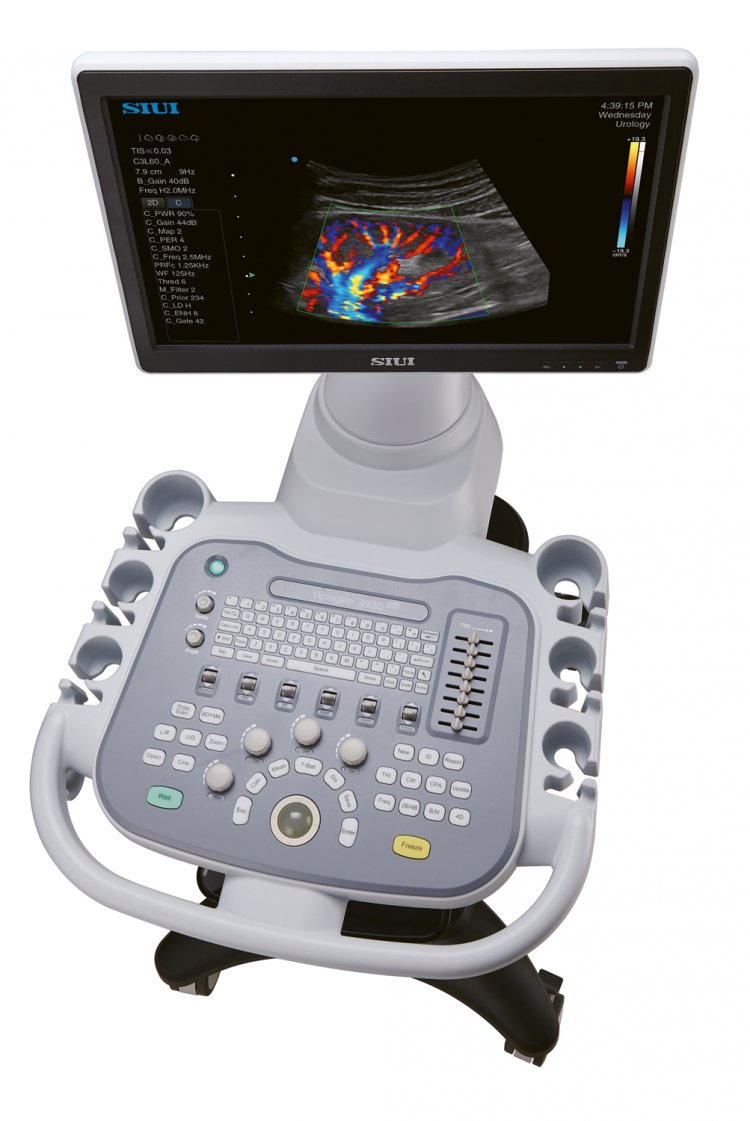 Transducer inputs: 4
Display mode: 3D / 4D
Display size: –
Highlights
• Lower down power supply avoids current ­interference
• Leading imaging technology: Balanced echo compensation delivers much more uniform image, Fuzzy logic flow enhance flow sensitivity, Fusion THI 2.0 presents image with enhanced resolution and tissue contrast, Xbeam 2.0 increases spatial resolution.
• Complete application package in women's healthcare, cardiovascular and radiology fulfills your need.
• Efficient auto solutions including Auto fit, Auto trace, Auto volume, Quick EF etc.