FUJIFILM SonoSite Ltd.
FUJIFILM SonoSite – Vevo MD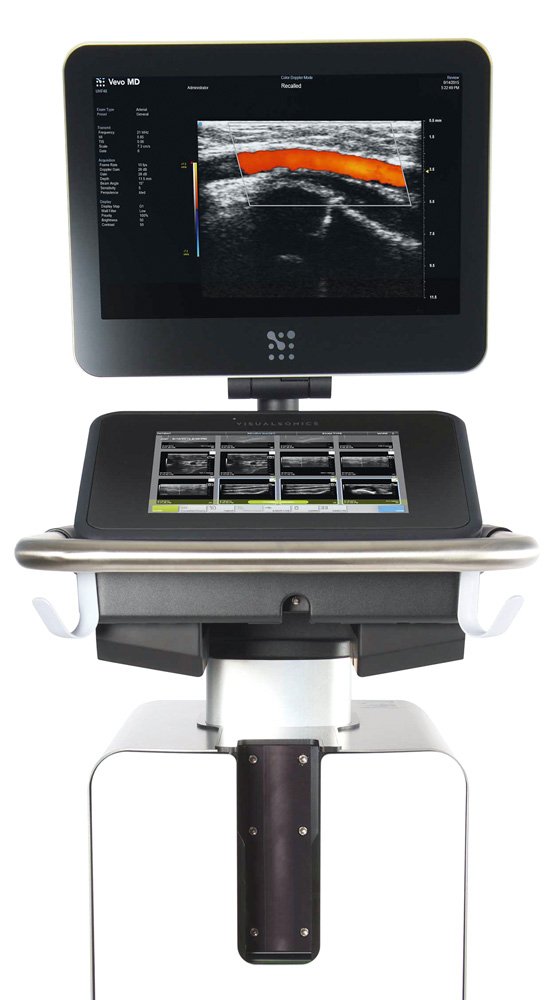 Mode: B-Mode, M-Mode, Color (Velocity) Doppler Mode
Scan format: Broadband, Ultra High-Frequency (UHF),
linear array technology (up to 70 MHz)
Transducer inputs: 1
Weight: 95 kg
Highlights
Ultra high frequency means the highest resolution diagnostic ultrasound available today. This ground breaking development opens up new possibilities for medical imaging that have never been seen before. Whether imaging tiny infants in the neonatal ward, detecting the tiniest of suspicious lesions or monitoring the subtle changes in blood flow in the major arteries of the body, the Vevo MD produces unparalleled image resolution. Resolution as fine as 30 μm. Yes, 30 μm. That is less than half the size of a grain of sand.