FUJIFILM SonoSite Ltd.
FUJIFILM SonoSite – SII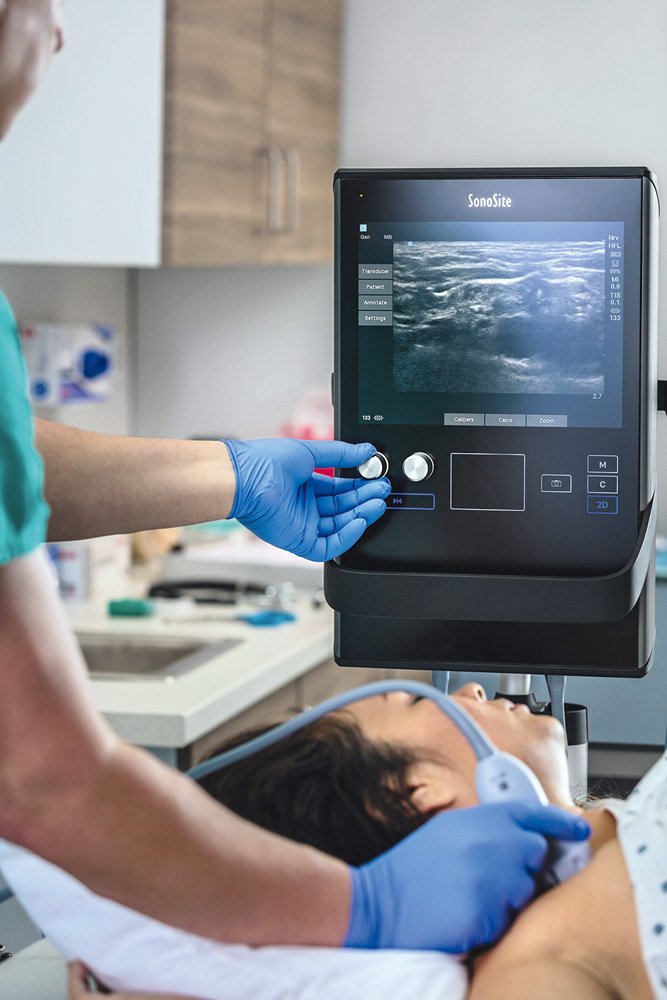 Mode: 2D / Tissue Harmonic Imaging / M-Mode,
Velocity Colour Doppler / Colour Power Doppler
Scan format: Linear Array, Curved Array, Phased Array, Micro-Convex
Transducer inputs: 2
Weight: 5,7 kg
Highlights
The SII empowers your efficiency through an intuitive, yet smart user interface that adapts to your imaging needs. The system is portable and can be used across multiple hospital environments, including a zero footprint option for spaceconstrained rooms. We listened to you and designed the SII system to maximise the productivity of your practice, and support you in providing simply the best patient care.