Shantou Institute of Ultrasonic Instruments Co., Ltd. (SIUI)
SIUI – Apogee 3500 Elite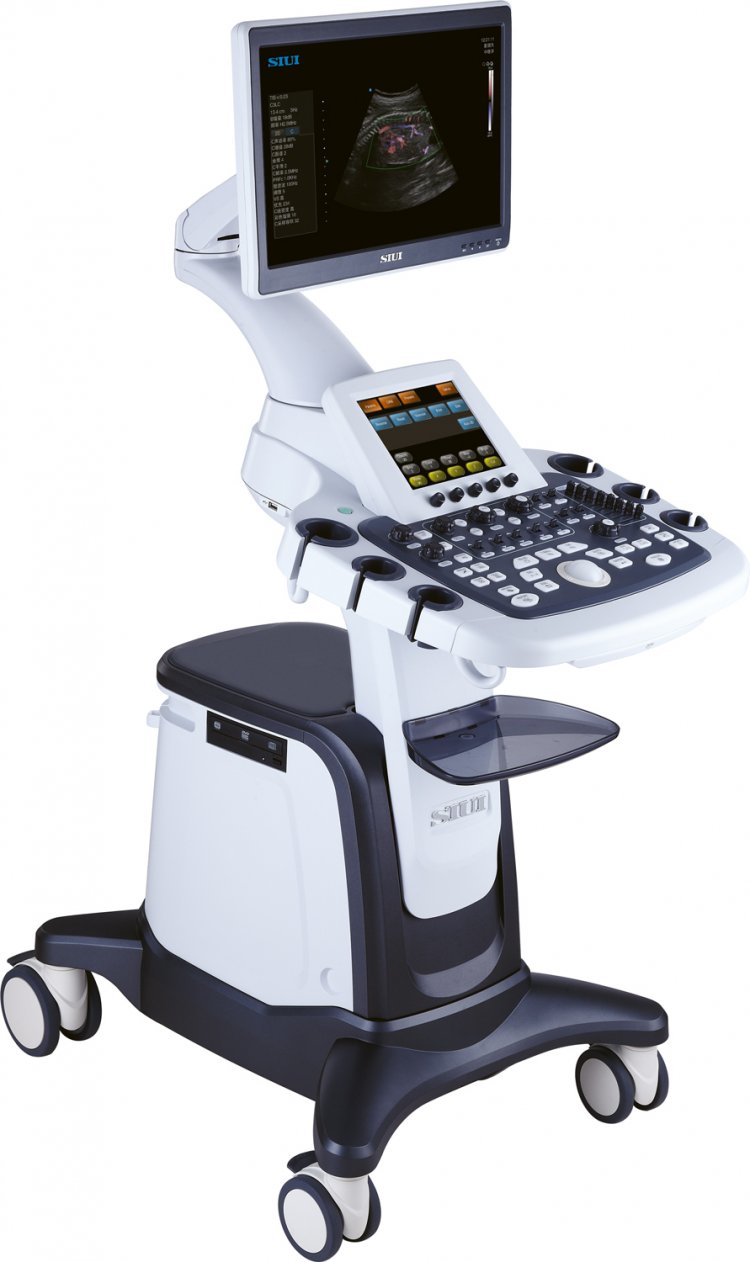 Transducer inputs: 4
Display mode: 3D / 4D
Display size: 18.5" / 8.4"
Highlights
• 18.5" LED monitor / 8.4" touch screen, ­independent probe and cable management
• OB / GYN: The system supports both abdominal and transvaginal volumetric probes to realize 3D/4D imaging in OBG, and linear probes with Elastography image.
• Cardiology: The system is endowed with ­complete functions and professional
cardiac measurement packages with
over 800 items.
• Radiology: The system boasts all functions for radiology including VS Flow, Panoscope, Needle enhancement etc.