STEPHANIX
Stephanix - New WiFi Dynamic FPD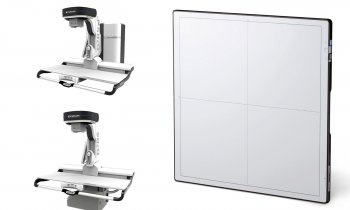 Highlights
Pixel size: 160um
Size: 17x17"
• 20 years ago, Stephanix was a "digital" pioneer by installing a Flat Panel Detector in a remote-controlled table.
• Stephanix remains a leader in its category by integrating WiFi portable dynamic FPD in its remote systems.
• Wired and wireless, true dynamic and static imaging inside the bucky and direct projections outside the bucky, so easily with one detector.
• Low weight 3.5 kg
• Water and dustproof IP57
• Stephanix, french manufacturer and integrator, generator of talent