FUJIFILM EUROPE GmbH
Fujifilm – FDR GO Plus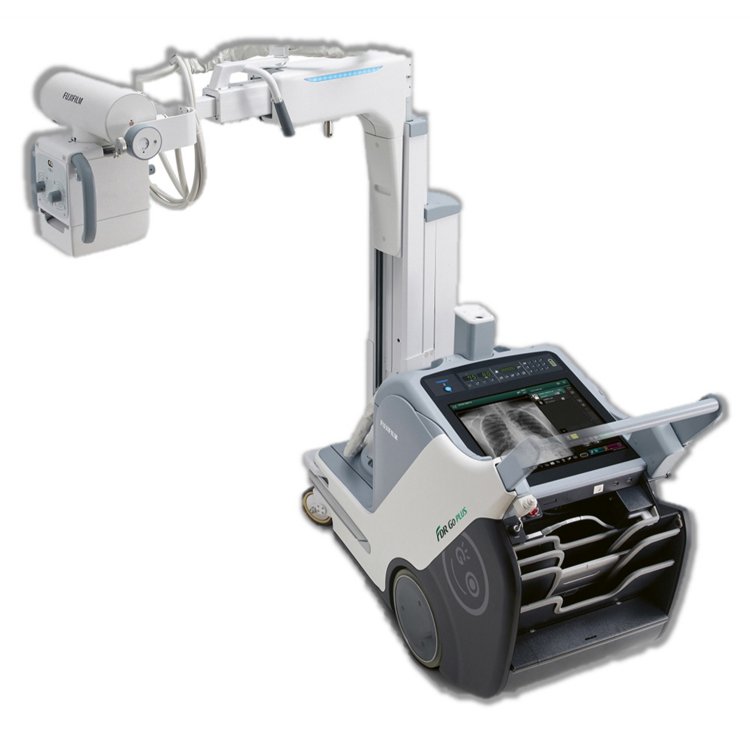 Power: 32 kW
Width: 56 cm
Weight: 440 kg
Highlights
• Multiple easy-to-reach tube positioning releases and front and rear collimation controls for fast, easy collimation and positioning exactly where you need it.
• Compatible with FDR D-EVO II detectors available in GOS and CsI, in standard 14×17" or full field-of-view 17×17" sizes, and a 24×30 cm perfect for neonatal and extremity use
• System battery power provides up to four hours of use on a single charge and features emergency reserve mode for additional exposures and travel after low battery warning.
• Monitor size: 19"