General Medical Merate S.p.A. (GMM Group)
GMM Group – Calypso F – Multifunctional DR system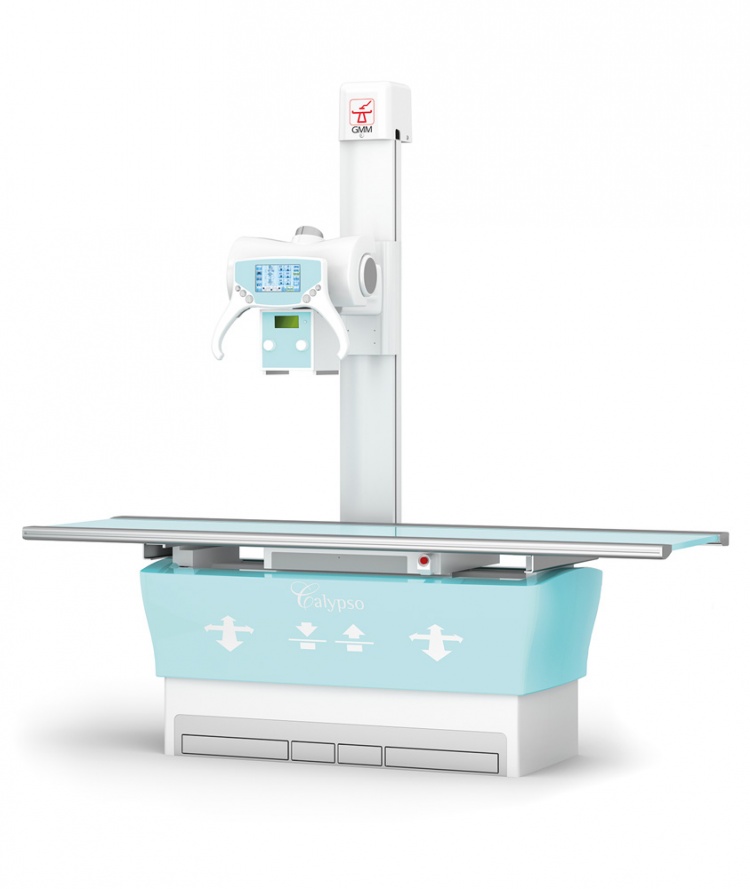 Power: 50 kW – 80 kW
Detector type: a-Si
Pixel size: 139 μm – 148 μm
Highlights
• Floor fixed system with double detector
• User-friendly solution for direct digital radiology.
• Adjustable height exami­nation ­table floating in the four directions.
• X-ray tube column stand sliding on rails combined with examination table and wall stand.
• Column stand rotation around its vertical axis for an easy and safe execution of lateral projections.
• Advanced digital system for image acquisition and processing.
• Detector size: 35 × 43 cm / 43 × 43 cm