NORAS MRI products GmbH
NORAS - OR Head Holder "Lucy"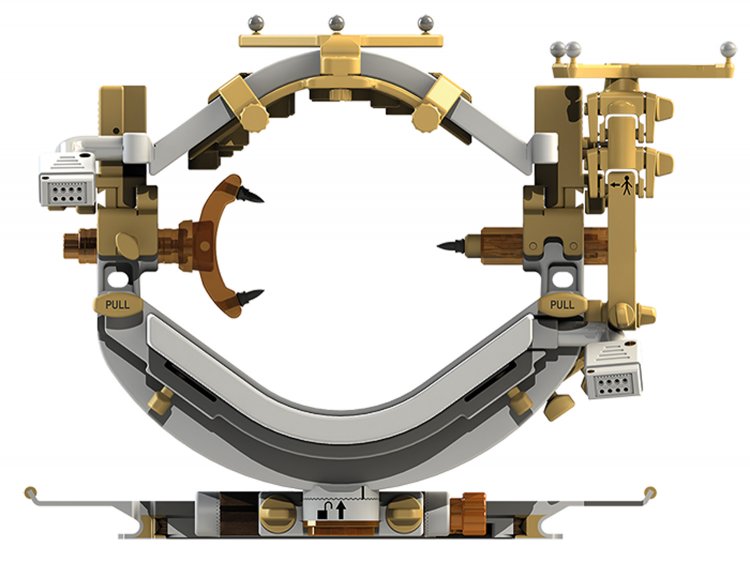 Field strength: 1.5T and 3T
Channels: 8
System platform: tbd
Highlights
The new OR Head Holder "Lucy" is MR- and X-Ray compatible Solution for multimodal applications.
The lower coil half is height-adjustable, which enables excellent anatomical coil arrangement and provides very good image quality.
The 3-point Fixation with integrated force display ensures the secure immobilization of the patient's head.
Due to the unique sterile concept is OR drape optimal protected.