Siemens Healthineers
Siemens Healthineers - Biograph mCT Flow*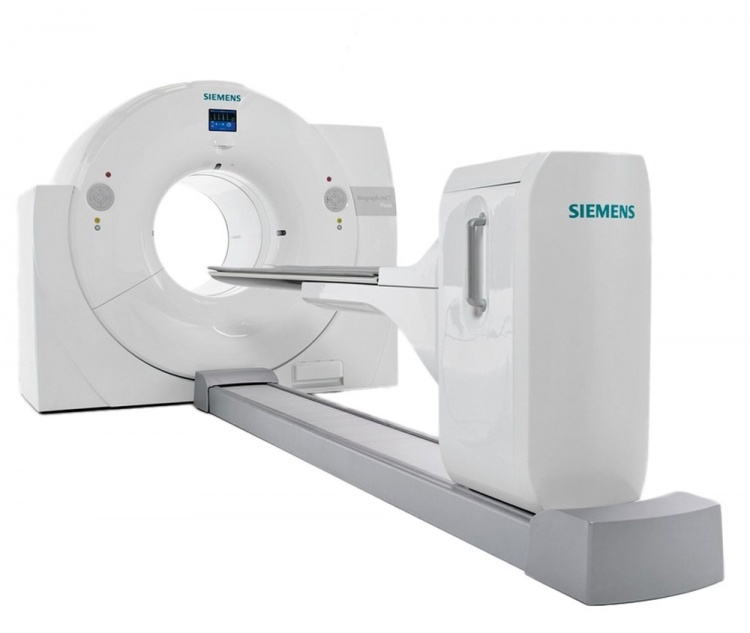 Gantry Opening: 78 cm
Volumetric Resolution: 95 mm³
Field of View: Up to 221mm (axial)
Highlights
Only PET / CT where planning and scanning are based on a single continuous table motion
Finest detail in every organ with industry's highest resolution** of 95 mm³
Up to 25 % less scan time per patient with single scan protocol using motion management
Whole-body PET scan in 5 minutes***
Accurate and reproducible quantification in all dimensions enables a more confident interpretation

* Biograph mCT Flow is not commercially available in all countries. Due to regulatory reasons, its future availability cannot be guaranteed. Please contact your local Siemens organization for further details.
** Based on volumetric resolution available in competitive literature for systems greater than 70 cm bore size. Data on file.
*** With TrueV.