Siemens Healthineers
Siemens Healthineers - Symbia Intevo Bold*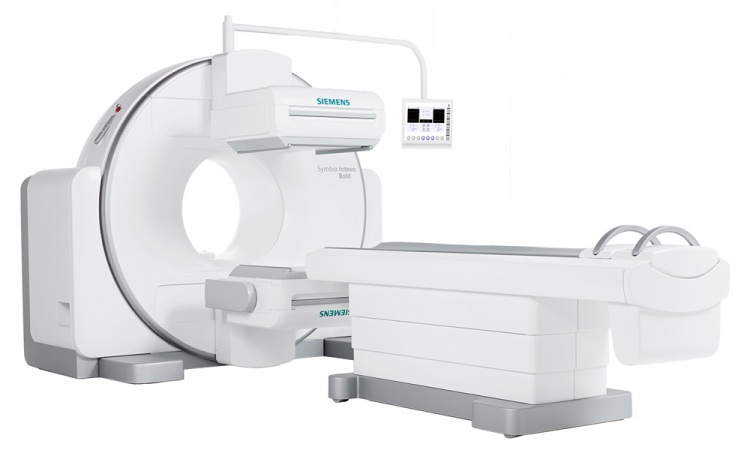 Highlights
Dual Energy Scan
Improve image quality with two sequential spiral scans at different energies
SAFIRE (Sinogram Affirmed Iterative Reconstruction)
Reduce radiation dose while maintaining image quality
iMAR (Interative Metal Artifact Reduction)
See more detail by reducing metal artifacts. iMAR lets you overcome the effects of metal artifacts in challeng- ing exams
IVR (Interleaved Volume Reconstruction) (32-Slice)
Reconstruct up to 32 slices to evaluate small structures

* Symbia Intevo Bold is not yet commercially available in some countries. Due to regulatory reasons, its future availability cannot be guaranteed. Please contact your local Siemens organization for further details.