Hologic, Inc.
Hologic – Brevera – breast biopsy system with CorLumina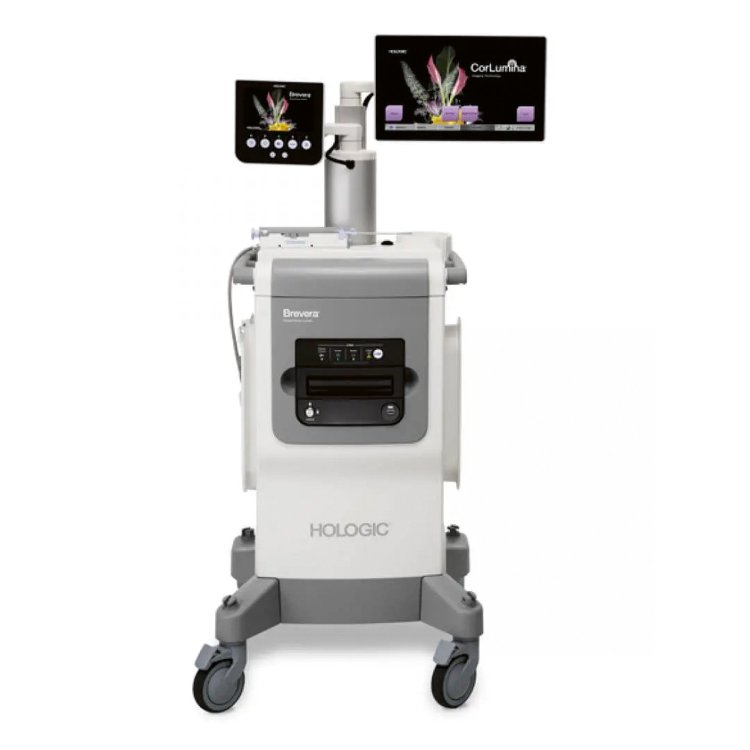 Pixel size: 20 μm / 12bit
Focus: 50 μm
Detector size: 3.3 × 2.5 cm
Highlights
The Brevera system will change the way you think about performing breast biopsies
• Increase accuracy – Real-time imaging delivers a wealth of information to the point of care –
so informed clinical decisions can be made with confidence.
• Enhance workflow – An intuitive user interface, real-time imaging, and automated specimen collection and separation work together to potentially reduce procedure times by up to 25 % or more.*
• Improve the patient experience – Fast, ­accurate, streamlined procedures mean less time under compression and can result in a more positive experience for you and your patients.
* 2015 Kadence International Survey of 200 healthcare professionals