Accessories / Complementary Systems • Canon Medical Components Europe B.V.
Canon · Scatter Correction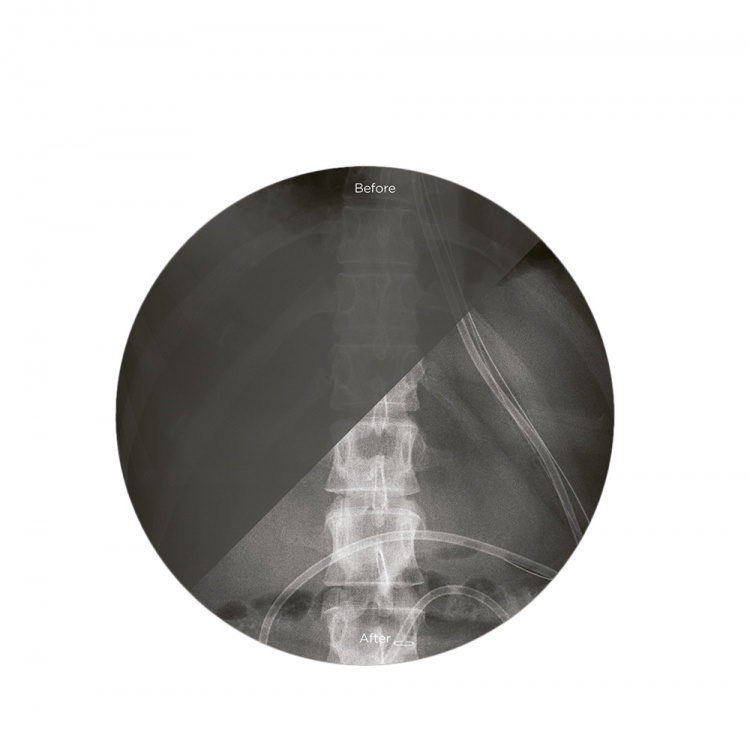 Highlights

Excellent image contrast without a grid. Canon's new image processing software Scatter Correction could reduce radiation dose by up to 60 percent on your radiographic examinations. Where a grid physically reduces scatter and thereby increases the image contrast, the software mimics this process virtually. The software works by creating a scatter model, which is subsequently subtracted from the image. The result is an image with reduced scatter and increased contrast. The software is available for Canon FPD imaging systems.