General Medical Merate S.p.A. (GMM Group)
GMM – Symbol FP – Mobile C-Arm system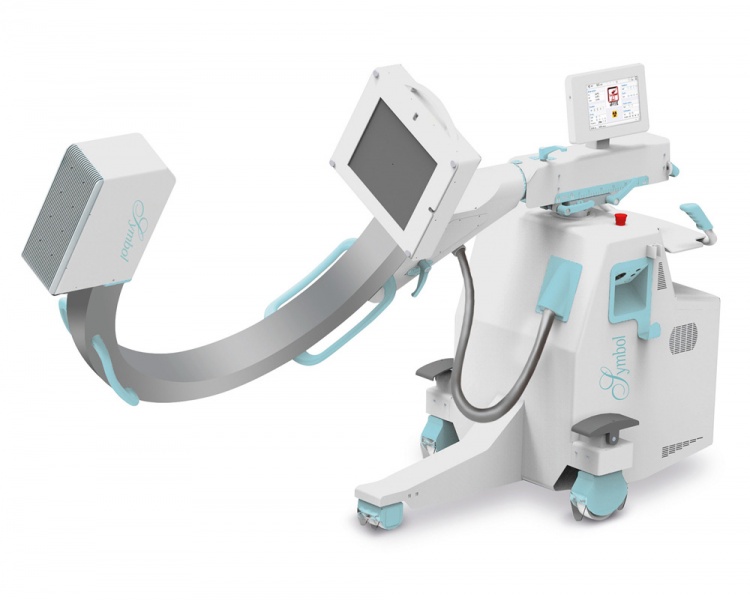 Power: 20 kW
Detector: a-Si
Pixel size: 154 μm – 184 μm
Highlights
• State-of-the-art flat panel technology for outstanding performances and superior image quality for any imaging activity in operating room.
• General and vascular surgery, neurosurgery, cardiology, gastroenterology, urology.
• Easy patient positioning thanks to the wide C-Arm opening.
• Exclusive user interface with LCD touch screen display ensuring complete management of the operating parameters.
• Detector Size: 26 × 30 cm