General Medical Merate S.p.A. (GMM Group)
GMM Group – Symbol – Mobile C-Arm system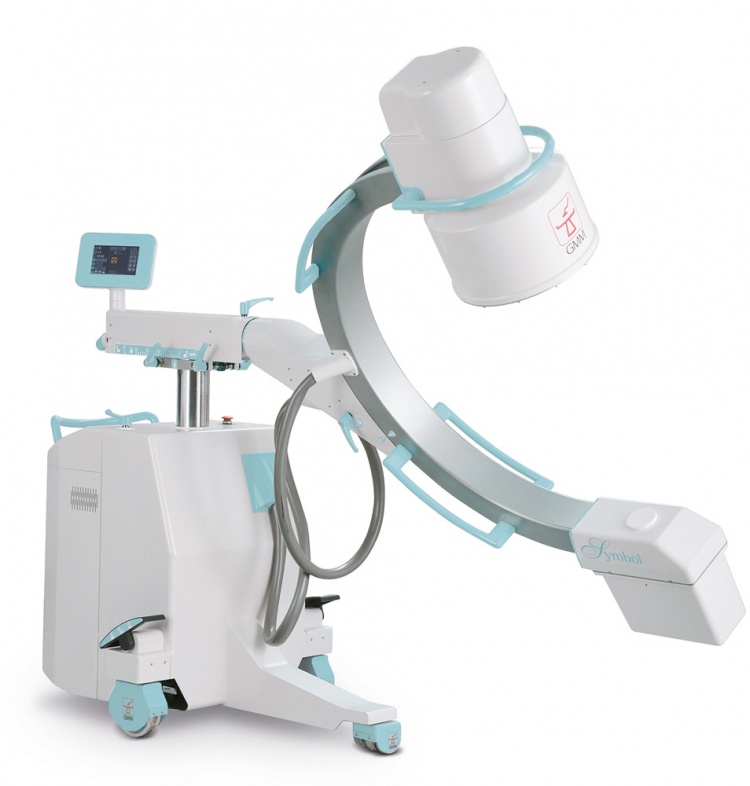 Power: 4 kW – 10 kW
II format: 9" / 12" / 13"
CCD-matrix: 1k × 1k
Highlights
• Innovatory mobile C-Arm system for outstanding performances and superior image quality in surgical imaging application.
• Provided with High Frequency generator and ample C-Arm allowing wide and extended mouvements.
• Outstanding flexibility and precision in any type of projection are ensured also by 146 ° orbital mouvement with 56° overscan.
• 9" to 13" triple field Image Intensifier, 1K CCD