Surgical Flat Panel C-Arms • Ziehm Imaging GmbH
Ziehm · Vision RFD Hybrid Edition
Pixel size:
100 μm / 194 μm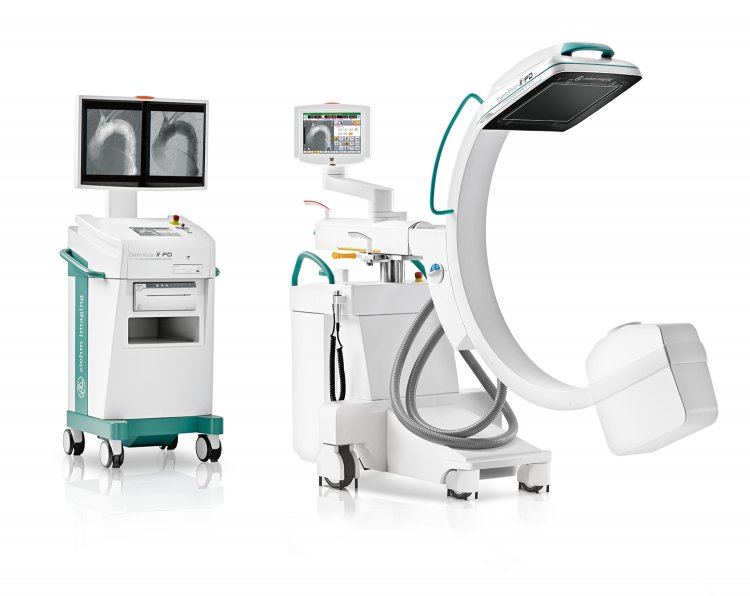 Highlights
The Ziehm Vision RFD Hybrid Edition* is a powerful 25 kW mobile C-arm that is also available withCMOS imaging technology to successfully perform during highly demanding interventional cardiovascular procedures – flexible and everywhere – at any time. With its zero room preparation, the comprehensive mobile hybrid solution easily takes your OR to the next level. Plug in your system and start your hybrid procedure.
Detector size: 31×31 cm/ 20.5×20.5 cm (CMOS) · 30×30 cm (a-Si)
* Ziehm Vision RFD Hybrid Edition represents a group of optional hardware and software that creates an option package on the device named Ziehm Vision RFD.