Single Plane • Canon Medical Systems Europe B.V.
Canon · Alphenix Hybrid+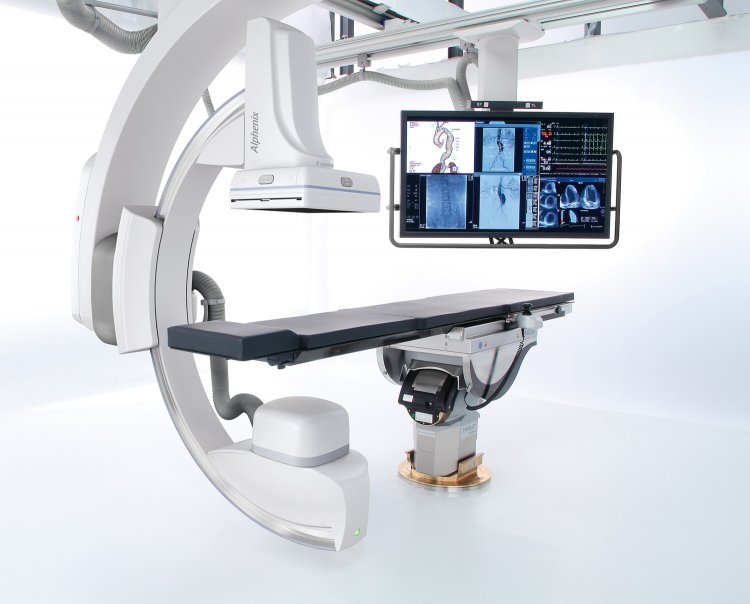 Highlights
The combination of the Alphenix ceiling mounted C-Arm with a fully integrated dedicated surgical table, e.g. Maquet Magnus or Trumpf Trusystem 7500, perfectly meets the requirements for the rapidly growing number of hybrid procedures.
With its unique double sliding C-Arm the Alphenix Hybrid+ provides ultrafast whole body 3D coverage, free head access and a unique lateral C-Arm stroke for better ergonomics, improved productivity and stunning 3D images from head to toe.
Detector size: 30 × 40 cm