Cone Beam CT • Cefla s.c.
Cefla · NewTom VGi evo
FOV:
5 × 5 cm – 24 × 19 cm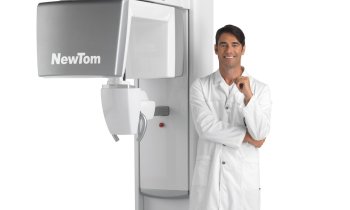 Highlights
VGi evo combines technology, safety, comfort and a broad range of FOVs for acquisitions up to 24 × 19 cm. A wide range of volumetric, panoramic and teleradiographic examinations as well as dynamic X-rays are available. With the exclusive Eco Scan acquisition modes and SafeBeam technology, excellent image quality can be ensured with very low radiated doses to safeguard the patient's health.