collaboration
MRI of pacemaker patients requires close radiology + cardiology collaboration
Thanks to advances in MRI-compatible cardiac device technology, pacemakers and implantable cardioverter defibrillators (ICDs) are no longer absolute contraindications for MRI exams. The devices remain relative contraindications for MRI, however, and their presence in MRI patients calls for radiologists and cardiologists to work closely together in order to both ensure patient safety and minimize legal risk.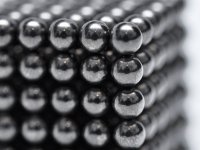 That's according to a joint consensus paper issued by the German Roentgen Society and the German Cardiac Society.
The paper was published online Feb. 15 in the German journal RöFo: Fortschritte auf dem Gebiet der Röntgenstrahlen und der Bildgebenden Verfahren (Progress in the Field of X-ray and Imaging Techniques).
The societies offer several points for consideration by clinicians working with these patients, including:
Along with adequate monitoring techniques, procedural management should include "the assessment of the individual risk/benefit ratio, comprehensive patient informed consent about specific risks and 'off label' use" and "extensive pacemaker/ICD-related and MRI-related safety precautions to reduce … risks to the greatest extent possible."
MRI-compatible pacemaker and ICD systems have proven safe and efficacious "under specific conditions ('in-label' use). Precise understanding of and compliance with the terms of use for the specific pacemaker system are essential for patient safety."
The risk for an ICD patient during MR scanning must be considered "significantly higher compared to pacemaker patients due to the higher vulnerability of the structurally damaged myocardium and the higher risk of irreversible damage to conventional ICD systems."
Based on the point above, the indication for MRI of an ICD patient should be determined "on a stricter basis and the expected risk/benefit ratio should be critically reviewed."
The authors underscore that their overall aim is to "optimize patient safety and to improve legal clarity in order to facilitate the access of pacemaker/ICD patients to MR imaging."
"This complex subject requires close collaboration between radiology and cardiology," they write.
Source: HealthImaging