Brain activity
Molecular pathway to improved memory discovered
Scientists from Rutgers University have discovered a molecular pathway that could help develop drug therapies to prevent dementia. It could also provide new insights into memory degradation in the elderly.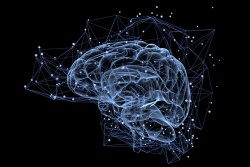 "Memory decline brings much suffering to the affected individuals and their families and leads to staggering social and economic costs," said Gleb Shumyatsky, an associate professor in the Department of Genetics in the School of Arts and Sciences. "This work may provide scientists with answers and therapeutic help in the future for those going through normal aging or suffering from dementia."
In a study published in Cell Reports, researchers looked into the signaling pathways of the hippocampus to evaluate how information is sent through synapses to the nuclei of neuronal cells. With laboratory mice, the researchers were able to identify the protein (CRTC1) is capable improving memory by controlling gene expression.
"There is a potential that this could help with memory in the human brain," said Shumyatsky. "We found that the longer the CRTC1 stays in the mouse brain, the stronger the memory."
With behavioral paradigms, fear conditioning and object location learning, researchers found that the longer a mouse received training, the more active the CTRC1 protein was. This lead to a stronger gene transcription and improved long-term memory. The CTRC1 protein was also found to activate the FGF1 gene, which controls brain cell function and growth as well as the repair and regeneration. This activation was shown to increase memory strength and better learning.
"The memory process is very much the same in both human and mouse brains," said Shumyatsky "Our group has been unraveling molecular mechanisms that maintain and improve memory, and what our research tells us is that there are different answers to controlling and improving memory."