Healthy Smile
FDI call for a preventive focus in the pursuit of a 'Smile for life'
In the weeks leading up to World Oral Health Day on 20 March, the FDI is calling for a focus on prevention to help achieve a healthy 'Smile for life'.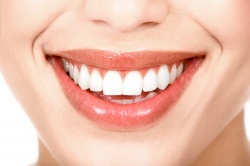 Governments, national dental associations, schools, communities, and families all have an important role to play in effective prevention strategies, in particular by raising awareness of good oral hygiene and habits contributing to good oral health.

Globally, oral disease affects most adults and as many as 90% of schoolchildren. Oral diseases are a significant burden on overall health, with the greatest burden falling on disadvantaged and poor populations. The principal problems are: dental caries, periodontal diseases and oral cancer.

Relatively simple, inexpensive measures can largely prevent these conditions and thus reduce the high burden of oral disease, including brushing with a fluoride toothpaste twice a day; however, research has revealed that the poorest populations of developing countries have the least access to affordable toothpaste.

Water fluoridation, therefore, may be particularly appropriate for such populations demonstrating moderate to high risk of dental decay. It confers positive health savings and contributes to reducing disparities in the rates of dental decay in communities.
Also of preventive value is reducing the intake of sugary foods and drinks, and limiting their consumption to meal times, as well as cutting tobacco use and reducing how much alcohol is drunk.
Oral health can also be improved by rinsing with a fluoride-based mouthwash and chewing sugar-free gum after meals when on-the-go.

FDI President Dr Tin Chun Wong said: 'The FDI recommends a comprehensive preventive approach as the most appropriate method of reducing the heavy burden of dental decay worldwide. This is particularly important given the unequal access to care worldwide. For example, in Ethiopia the population per oral health professional is 1.3 million, while in Croatia this figure is just 560. These statistics show just how much work needs to be done to address this issue, which compromises quality of life, as quickly as we can. Ideally, a good oral health regime includes regular check-ups with a dental practitioner so, where there is access, the FDI urges individuals to talk to their dentist about best means of prevention.'

WOHD is celebrated throughout the world on March, 20th each year with a wide range of awareness-raising activities organised by dentists, dental students and National Dental Associations (NDAs).