Article • A technique evolves
Cardiac CT: a diagnostic jack-of-all-trades
According to Professor Fabian Bamberg, Medical Director at the Clinic for Diagnostic and Interventional Radiology at University Hospital Freiburg, Germany, 'In recent years, cardiac CT has seen a mindboggling technological evolution.' It is, he believes, a very robust procedure that allows the routine acquisition of high-resolution images with very few side effects.
Report: Michael Krassnitzer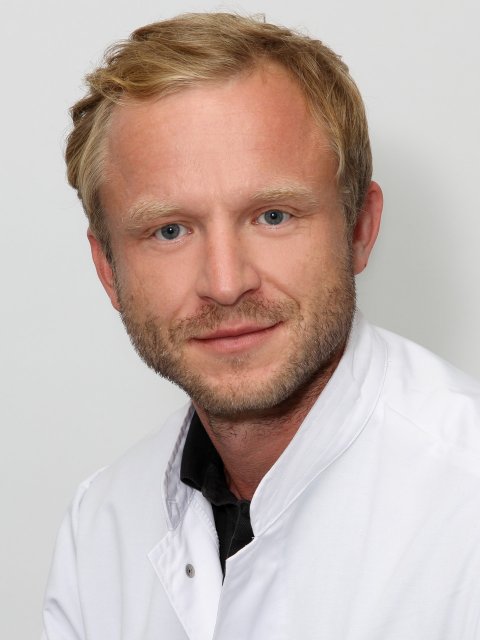 Beyond purely morphological information and high evidence, today cardiac CT even provides functional information and information on the composition of the plaque that obstructs or even ruptures the coronary vessel. 'Cardiac CT is a jack-of-all-trades,' the professor underlined, reiterating the modality's versatility on a high level. 'Currently, we image with a radiation dose of one to two mSv but, with a bit of an effort, you can achieve results at significantly below one mSv and that's a good basis for a procedure that will be used more widely in the future.'
While dose dropped significantly, evidence increased at the same pace. 'In the past, "evidence" was not a major concern of radiologists,' he said, during a session at the Vienna Radiology Symposium (5-7 November 2020). Today, however, there are a number of randomised controlled studies that confirm cardiac CT's efficiency, such as the ROMICAT study, in which Bamberg participated.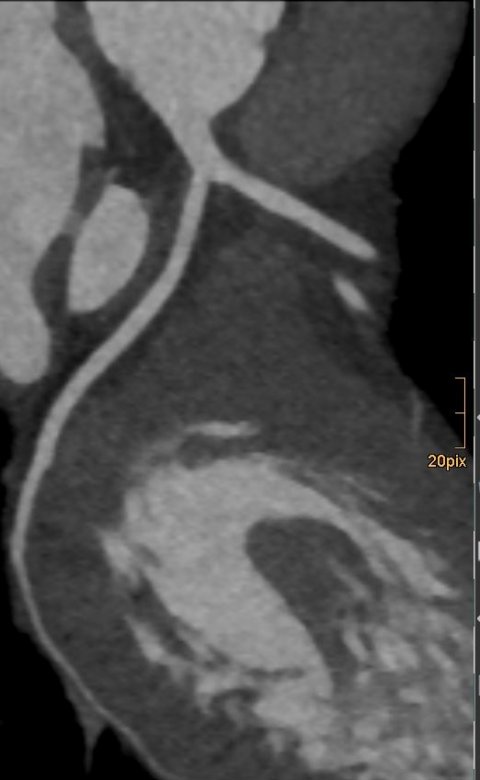 Another study reported to push cardiac CT to the next level is the SCOT-HEART trial. This is based on data of roughly 4,000 patients with chronic coronary syndrome, the new name for stable chest pain. One patient group received the standard heart catheter exam; another underwent an additional CT angiography (CTA). Result: CTA in addition to the standard catheter exam resulted in a significantly lower rate of nonfatal myocardial infarction. Moreover, in that group mortality was significantly lower. 'CTA will not replace invasive coronary angiography, but the number of merely diagnostic catheter exams will decrease while the number of interventions will increase,' Bamberg predicted.
The results of the ISCHEMIA study are expected to support cardiac CT further. In this large randomised study the current two treatment options for stable coronary disease were compared. The results indicate that an invasive coronary angiography has no advantages over a purely medication-based approach – if an LMCA occlusion was previously excluded.
And, which modality is used to detect an LMCA stenosis in the left coronary artery? Right: cardiac CT. ;When we can exclude a LMCA occlusion using cardiac CT, any remaining coronary conditions do not have to be stented. Medication will do,' Bamberg pointed out. It is no surprise that the results of the ISCHEMIA study is hotly debated among cardiologists. 'This study confirms the enormous potential of cardiac CT,' he stressed, adding: 'Therefore we radiologists, be it hospital-based or office-based, should take a very close look into this topic.'
The very best method to detect a haemodynamically relevant stenosis is the combination of data from CTA, CT-FFR and CT perfusion

Fabian Bamberg
Bamberg raised two issues to support the jack-of-all-trades role that cardiac CT can play: firstly, computed tomography can now visualise the myocardial blood flow. Dynamic perfusion measurement acquires sequential images of the myocardium. This is also possible under adenosine stress, i.e. perfusion of the heart muscle can be shown under pharmacological stress.
'Secondly, CT can show fractional flow reserve (CT-FFR), an established indicator in cardiology. Dynamic cardiac perfusion measurement and CT-FFR can easily be combined, as Bamberg pointed out. 'The very best method to detect a haemodynamically relevant stenosis is the combination of data from CTA, CT-FFR and CT perfusion.' With this potential the future of cardiac CT is wide open.'
Profile:
Professor Fabian Bamberg is Medical Director at the Clinic for Diagnostic and Interventional Radiology at Freiburg University Hospital, Germany. following medical and specialist physician training at medical schools in Hannover, Witten-Herdecke and Harvard University in Boston, USA, he began his radiology career inter alia as co-director of the Cardiovascular CT Core Lab at the Massachusetts General Hospital/Harvard Medical School. later, back in Germany, he joined the Institute of Clinical Radiology at Ludwig Maximilian University in Munich and then became Deputy Medical Director of Radiology at Tübingen University Hospital. His research focuses on reliability and precision of imaging procedures and their influence on healthcare as well as the cost-benefit analysis of diagnostic procedures.