Siemens Healthineers
Siemens Healthineers – RapidLab 348EX Blood Gas System​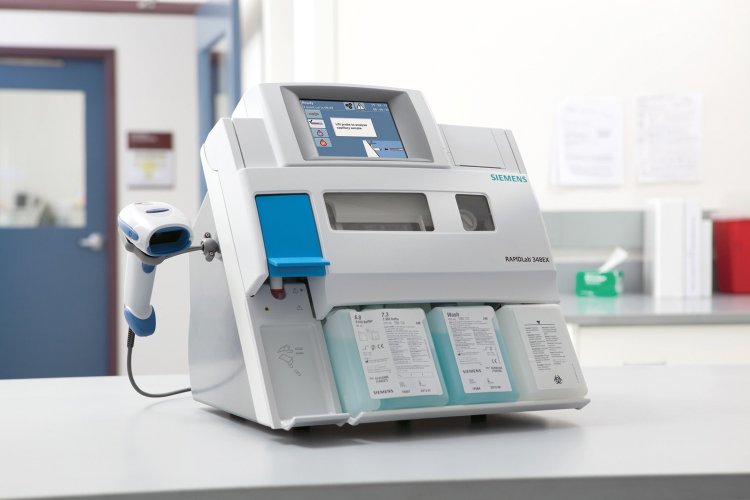 Assays: pH, pCO2, pO2, Na+, K+, Ca++, Cl-, Hct
Dimensions: 385 × 382 × 353 mm (w × h × d)
Weight: 9.4 kg
Highlights:
The RapidLab 348EX Blood Gas System is a cost-effective solution for low-volume laboratory settings.
Report accurate patient results from a whole-blood sample in 60 seconds, with minimal operator interaction. Increase operator efficiency with bar-code data entry of patient and operator IDs, automatic sample aspiration and calibrations.
Not available for sale in the U.S.
Product availability varies by country