Siemens Healthineers
Siemens Healthineers – Atellica 1500 Automated Urinalysis System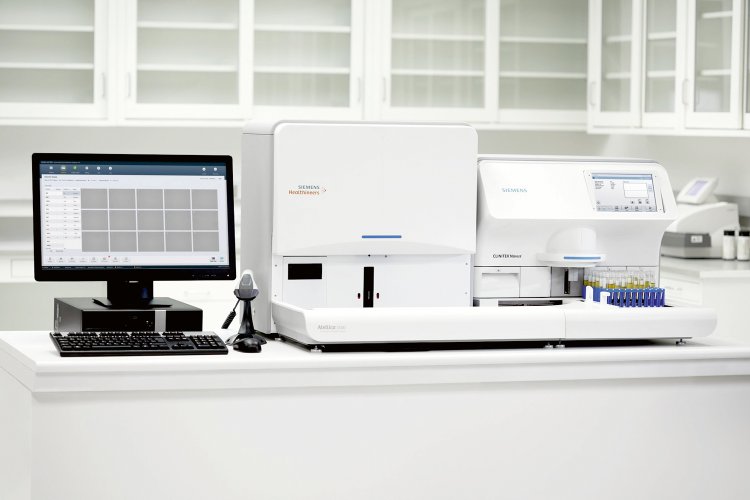 Sample Throughput: 106 – 240 samples /h
Assays:
Bilirubin, Clarity, Color, Glucose, Ketone, Leukocyte esterase, Nitrite, Occult blood, pH, Protein, Specific gravity, Urobilinogen, ­Albumin, Albumin-to-creatinine ratio, ­Creatinine, Protein-to-creatinine ratio
Dimensions: 1,260 × 625 × 680 mm (w × h × d)
Weight: 114 kg
Highlights:
Combining the Clinitek Novus Analyzer and the new Atellica UAS 800 Analyzer* into one completely automated unit, the Atellica 1500 Automated Urinalysis System sets the new standard for accuracy and efficiency. It is a truly digital automated urinalysis system, and lets you manage more samples with less staff in shorter time, while never compromising on high-quality results.
Not available for sale in the U.S. Product availability varies by country.