Urinalysis • Siemens Healthcare GmbH
Siemens Healthineers – Clinitek Status Connect System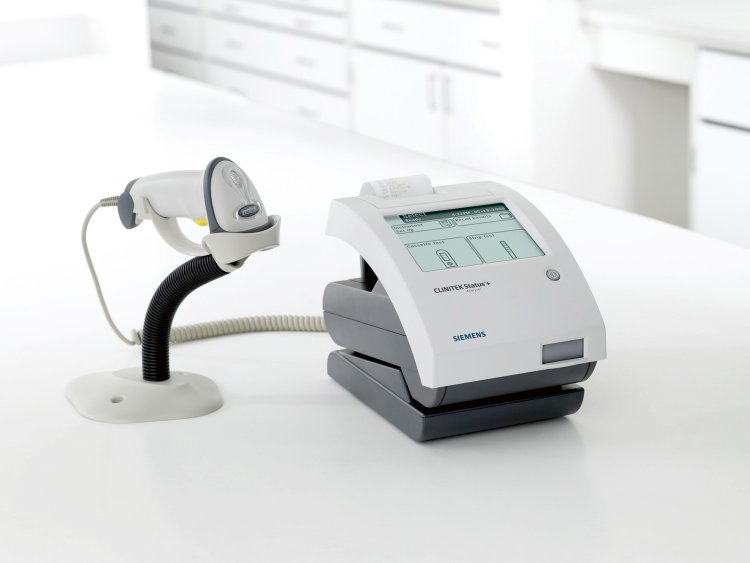 Assays: Albumin, Bilirubin, Creatinine, Glucose, Ketone, Leukocytes, Nitrite, pH, Protein, ­Specific gravity, Urobilinogen, Albumin-to-creatinine, hCG
Dimensions: 171 × 185 × 272 mm (w × h × d)
Weight: 2.3 kg
Highlights:
The CLINITEK Status Connect System with Auto-Checks Technology simplifies and streamlines your daily operations. This automated point-of-care urinalysis and hCG pregnancy testing solution eliminates the subjectivity of a visual read, helps improve accuracy, saves time, and
allows for increased productivity. This system provides flexible data management and connectivity through bi-directional connectivity and on-board Wi-Fi with expanded network compatibility.*


Product availability varies by country.