Blood Collection • SARSTEDT AG & CO. KG
Sarstedt · Multi-Safe Disposal Boxes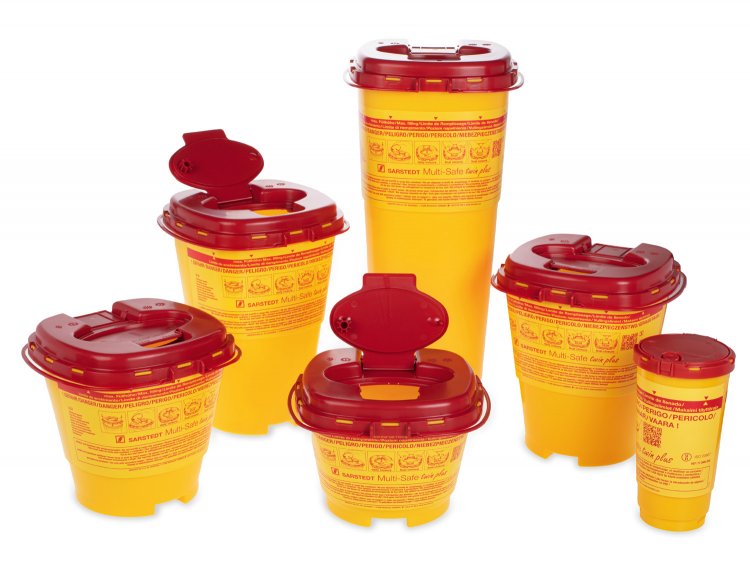 Highlights:
Our wide, tailor-made range of Multi-Safe disposal boxes corresponds to the current European directive on the prevention of needle stick injuries.
With our extensive product range of Multi-Safe boxes, we are able to meet any disposal need in the field of medicine and laboratory.
With the various options, from the convenient 200 ml format to the autoclavable 60 l disposal box for clinical waste, we offer an optimal solution for every need.