Beckman Coulter, Inc.
Beckman Coulter - HematoFlow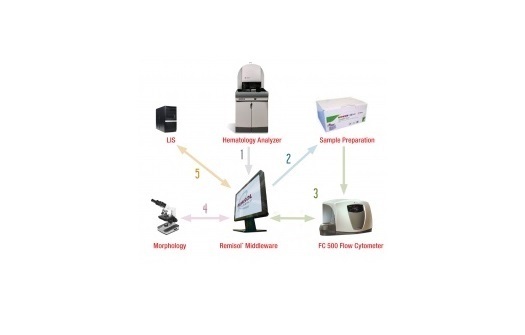 HematoFlow is a unique cellular analysis solution which brings automated flow cytometry testing into the routine, mid to large haematology laboratory. When used in the HematoFlow solution with automated gating software, CytoDiff, a 5 colour, 6 monoclonal antibody reagent cocktail, yields more extensive results with a 16-part flow differential. With the HematoFlow, labs save time by reducing manual slide reviews.