Extraction • Singuway GmbH
Singuway – Singu 32 - Nucleic Acid Extractor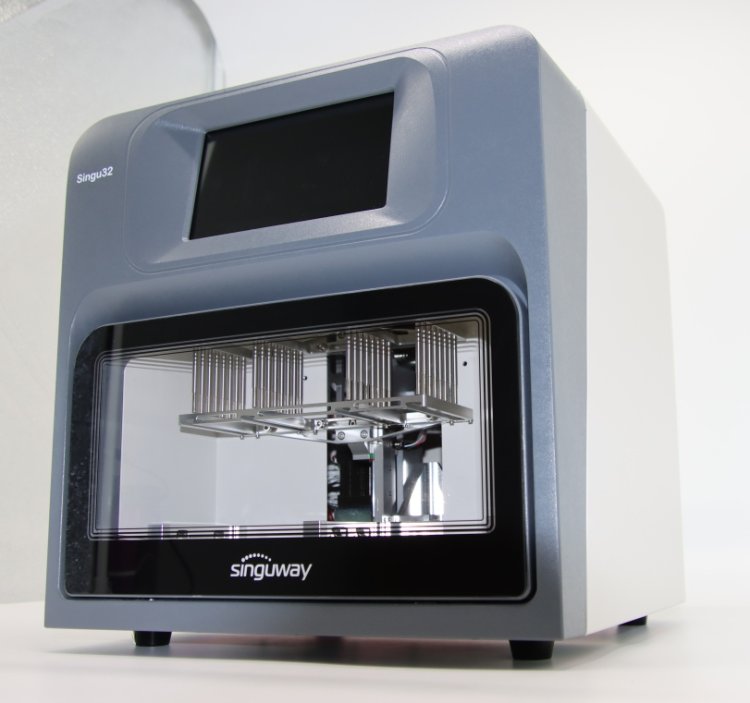 Dimensions: 380 × 370 × 400 mm (w × h × d)
Weight: 23 kg
Number of Parallel Samples: 32
Highlights:
Efficent: Unique extraction mode, easy and high efficiency of batch operation with short extraction Time ( 9-18 minutes ).
Precicion: Precise constant temperature control system and precise design of magnetic beads to assure the high purity extraction.
Safety: Extraction process is completed in a closed environment and disinfected aby ultraviolet lamp to avoid pollution.
Convenient: Friendly-use software and different extraction methods can be set according to the sample type.