Amplification/Detection • Singuway GmbH
Singuway – Singu 9600 - Fast Real-Time Quantitative PRC System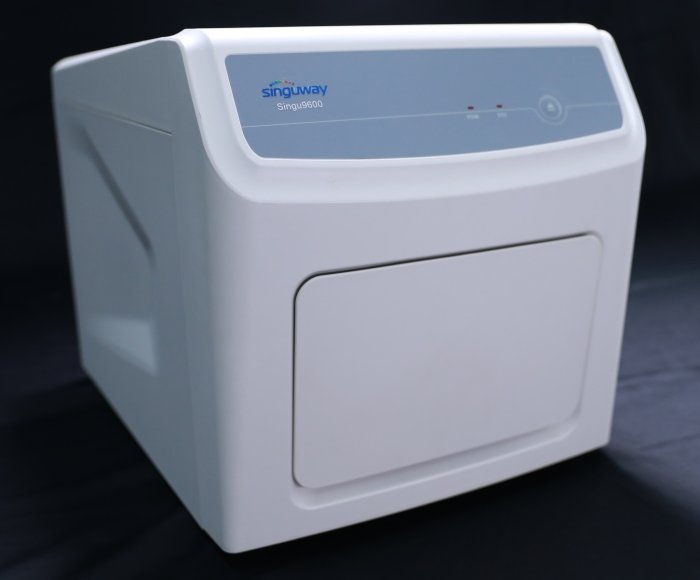 Dimensions: 500 × 360 × 380 mm (w × h × d)
Weight: 25 kg
Number of Channels: 4-6
Highlights:
High Sensitivity: New optical signal detecting technology based on Fresnel lens, special high-efficiency PMT and long-life maintenance-free LED, further improves the detection sensitivity of the prior technology.
High Accuracy: Innovative scanning mode and time-resolved signal separating technology can effectively avoid cross-interference of inter-hole signals and multi-color fluorescence.
Multiple Detection: Up to 4/6 fluorescence detection channels meet the requirement of multiplex PCR.
Pursuing Quality: Internationalized product design ensures the superior performance of each instrument.