Amplification/Detection • Singuway GmbH
Singuway – AccuRa-32 - Fast Real-Time Quantitative PRC System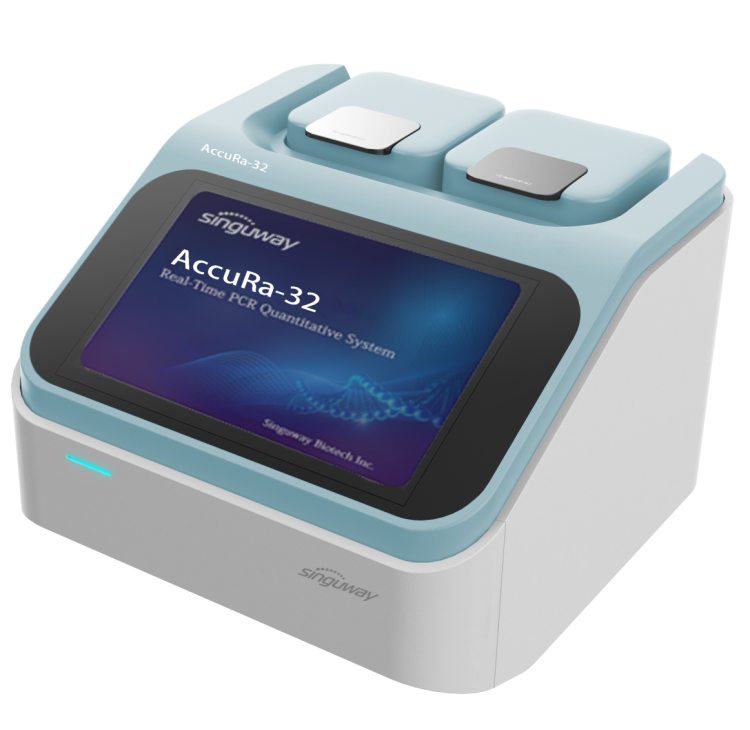 Dimensions: 316 × 340 × 220 mm (w × d × h)
Weight: 8 kg
Sample Throughput: 32 Samples/h (4×8 wells, dual module)
Number of Channels: 4
Highlights:
The AccuRa-32 is specifically designed for rapid nucleic acid testing in applications such as clinical, food, environmental and research. It is supported by highly sensitive fluorescence measurements in real time. The instrument can test 32 samples simultaneously.Up to 4 fluorescence detection channels enable multiplex PCR.
Effective reduction of "crosstalk" interference and edge effects, no ROX correction required.
New optical scanning detection system
Method: Magnetic Bead
Suitable sample types: Whole blood, serum, plasma, nasal swab, throat swab, puncture fluid, etc.