Extraction • Molzym GmbH & Co. KG
Molzym – SelectNAplus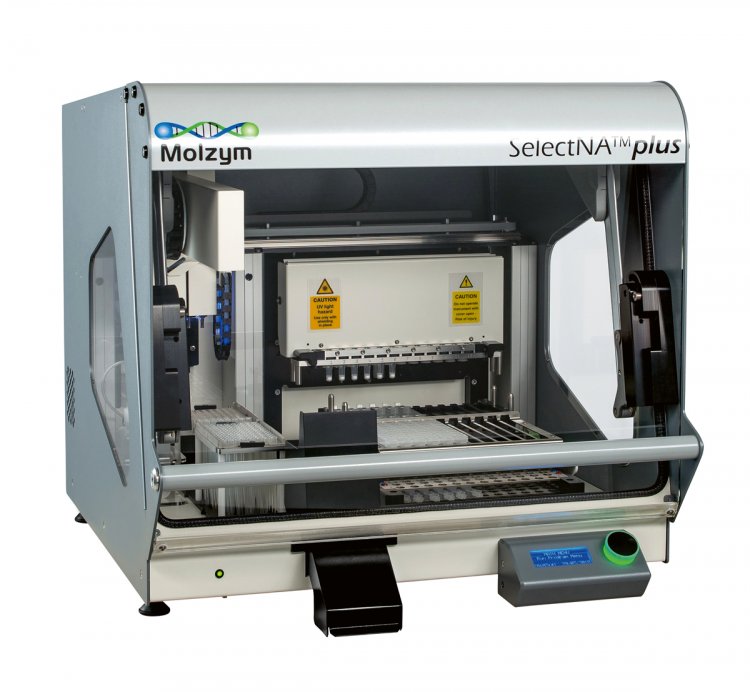 Dimensions: 650 × 600 × 690 mm (w × h × d)
Weight: 60 kg
Sample througput: flexible: 1 to 12 samples / run
Highlights:
SelectNAplus is Molzym's unique bench top instrument for the automated enrichment and isolation of bacterial & fungal DNA from complex specimens.
Walk-away pathogen DNA isolation
Human DNA depletion (MolYsis technology) for enhanced sensitivity
For body fluids, tissue biopsies and swabs
DNA-free consumables & reagents
Extracted DNA is suitable for all downstream applica-tions such as NGS-based Microbiome and Metagenome sequencing, PCR and Real-Time PCR. For clinical routine diagnostics Molzym offers a CE IVD marked kit includ-ing the broad-range detection of bacteria and fungi.