Beckman Coulter, Inc.
Beckman Coulter – phi (Prostate Health Index)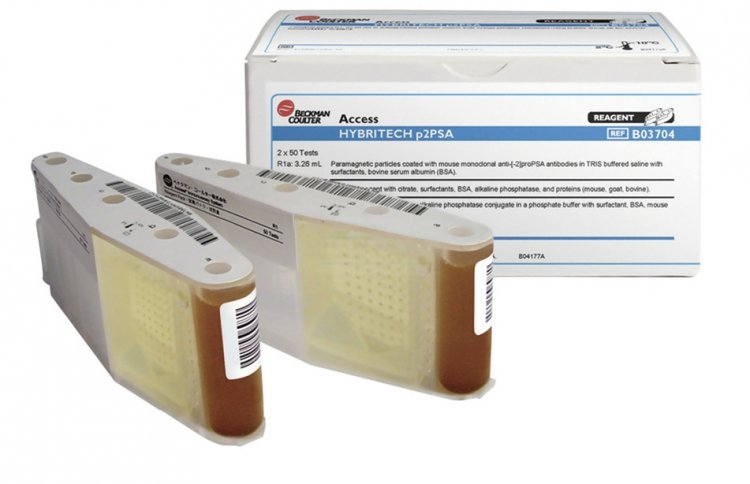 Highlights:
Beckman Coulter's Prostate Health Index (phi) helps distinguish prostate cancer from benign conditions, using a score calculated from a combination of three blood tests. The "phi score" provides additional information as to what elevated PSA levels might mean and the probability of finding detectable prostate cancer on biopsy. The phi results are intended to be used as an aid in determination of the risk of prostate cancer from benign prostatic conditions in men 50 years of age and older with total PSA results in the ≥2 to ≤10 ng/mL, with a negative DRE findings that is not suspicious for cancer.
When combined with the patients' clinical risk factors and family history, the phi score can help determine individualized patient management decisions. Prostatic biopsy is required for diagnosis of cancer.