SCIEX Diagnostics
Sciex – Citrine LC-MS / MS: the most sensitive MD mass spectrometer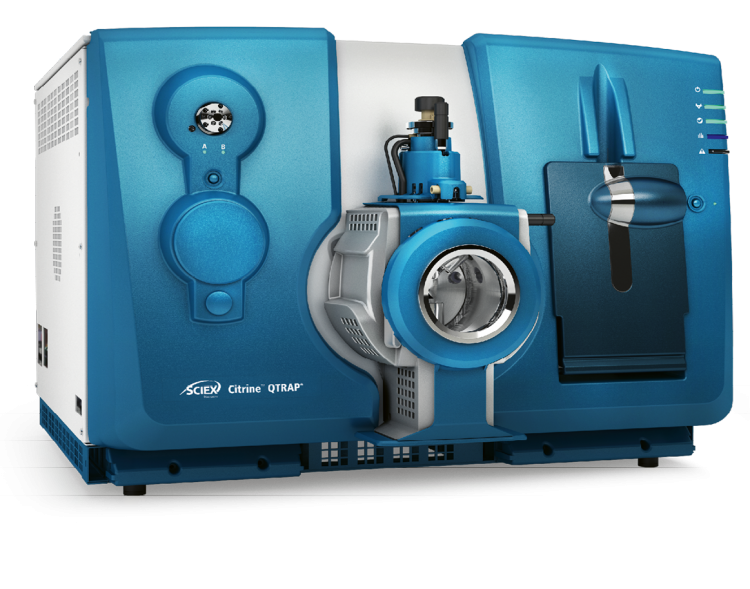 One solution for every challenge
What couldn't be seen. Until now. What couldn't be done. Until now.
Leverage the ultimate sensitivity of the Citrine MS / MS system to reliably measure at picomole levels for clinically relevant biomarkers and metabolites
Monitor 100's of analytes simultaneously with uncompromised accuracy, precision and sensitivity
Analyse a wider range of compounds in a single injection with 5 msec polarity switching
Enhance the capabilities of your analyses with QTRAP technology
Tell us what you can't do
Can the sensitivity of Citrine MS / MS simplify your extraction and reduce your laboratory's consumables costs?
Can the Citrine fast polarity switching allow you to get more information from a single injection?
Can the QTRAP technology inside Citrine allow you to consider alter­native matrices and analytes?
Can Citrine give your laboratory a competitive edge?
You know what you can do today. Come and see what you can do tomorrow.
Contact your local SCIEX representative today to arrange your introduction.