Beckman Coulter, Inc.
Beckman Coulter - Iris iRICELL Series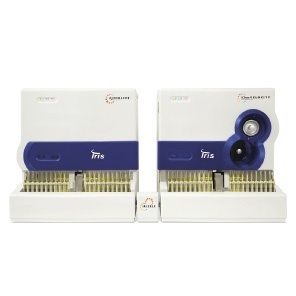 Sample throughput:
Up to 70 samples/h (microscopy)

Up to 210 samples/h (chemistry)
The Iris iRICELL2000, available from Beckman Coulter, integrates urine chemistry and microscopy into a fully automated walk-away solution to help increase efficiency and improve lab productivity. By focusing on one particle at a time, IRIS products isolate, identify and characterize particles, nearly eliminating the need for manual microscopic review. This leads to improved workflow, lower review rates and reduced urine cultures.