Clincal Chemistry • SARSTEDT AG & CO. KG
· SARSTEDT · S-Monovette® LightPROTECT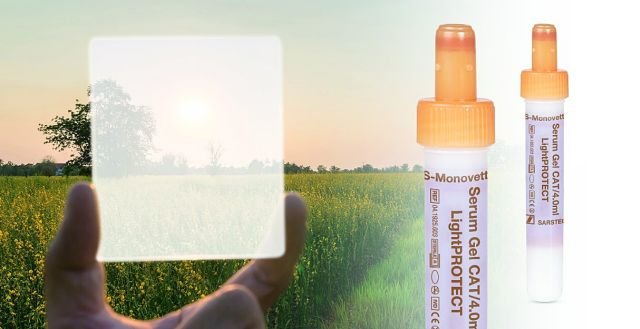 Highlights:
Light Protection – from blood collection to archiving
Sustainable by avoiding aluminium foil
Process-compliant pre-analytics
Light protection is provided by the special white coating on the S-Monovette® tubes and is guaranteed from the time of blood collection to opening the specimen in the laboratory. This S-Monovette® can be labelled and processed as normal. Direct legibility and therefore the usual convenient specimen identification are maintained. The S-Monovette® Serum Gel LightPROTECT eliminates the inconvenience of wrapping the blood sample, e.g. in aluminium foil/aluminium foil + tape. This also enables an effortless contribution to greater sustainability in the workplace by saving resources (aluminium foil).