Clinical Chemistry • Advanced Instruments
Advanced Instruments – OsmoPRO MAX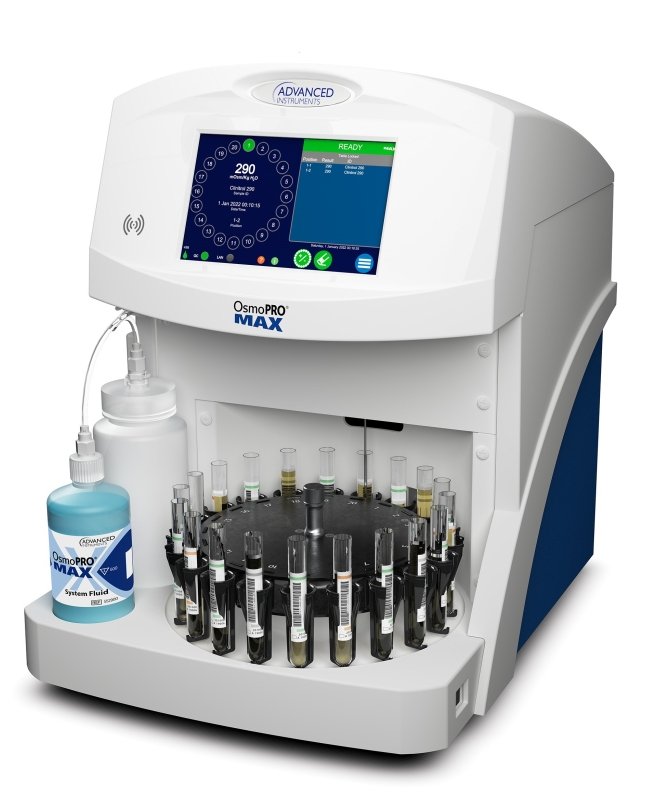 Highlights:
The OsmoPRO MAX uses innovative flow-through technology and the gold-standard freezing point depression method to revolutionize osmolality testing.
Eliminates the need for consumables by pipetting samples directly from primary tubes and performing testing and cleaning within the device.
Continuous loading and unloading removes the need to batch test, allowing staff to begin a test and walk away.
Experience unparalleled automation, workflow flexibility, and data management with the OsmoPRO MAX.