CSF and Alzheimer's Disease Diagnostics • SARSTEDT AG & CO. KG
Sarstedt – CSF false-bottom tube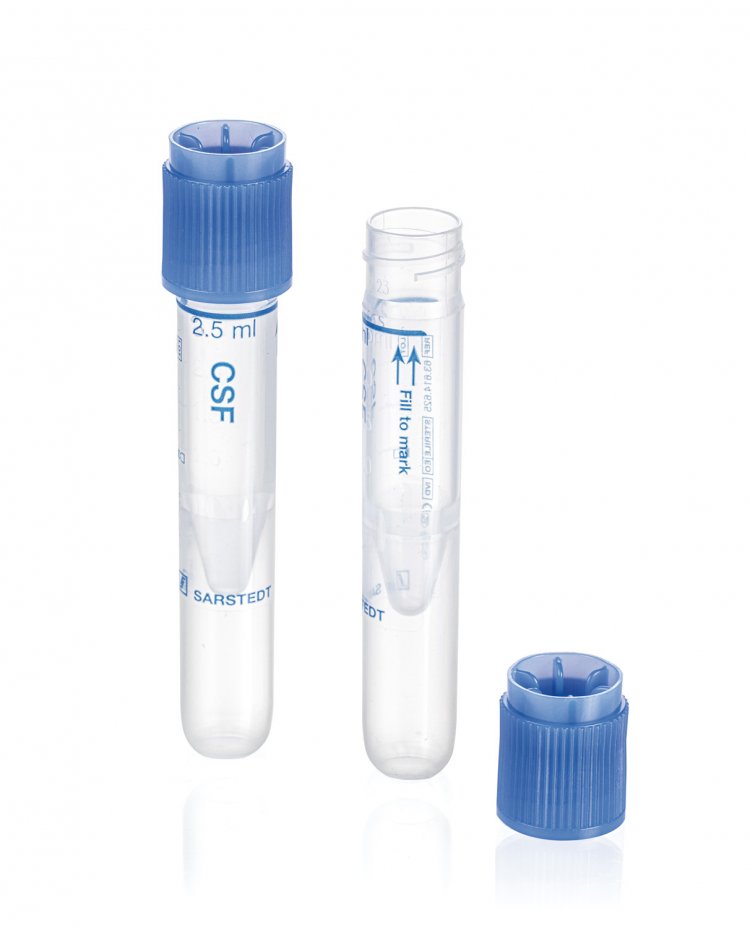 Highlights:
Excellent recovery thanks to low-binding properties
Routine-use primary container for sample collection and automated analytics
Patient-friendly sample volume of 2.5 ml
Cost-effective alternative to PET scan
Reliable pre-analytics for optimum sample integrity
The new CSF false-bottom tube (art. no.: 63.614.625) meets the requirements for reliable pre-analytics in Alzheimer's disease diagnostics. The tube combines optimum low binding properties with standardized 75 × 13 mm dimensions for ideal handling and processing of this very special sample material.
Thanks to the special low binding property, the high-quality material prevents the binding of Alzheimer's disease biomarkers and allows for maximum recovery in the sample material for reliable dementia diagnostics. The CSF false-bottom tube is recommended as standard in the preanalytical consensus protocol and has already been validated for the new immunoassay generation from Roche.