Clinical Chemistry • SARSTEDT AG & CO. KG
Sarstedt · S-Monovette GlucoExact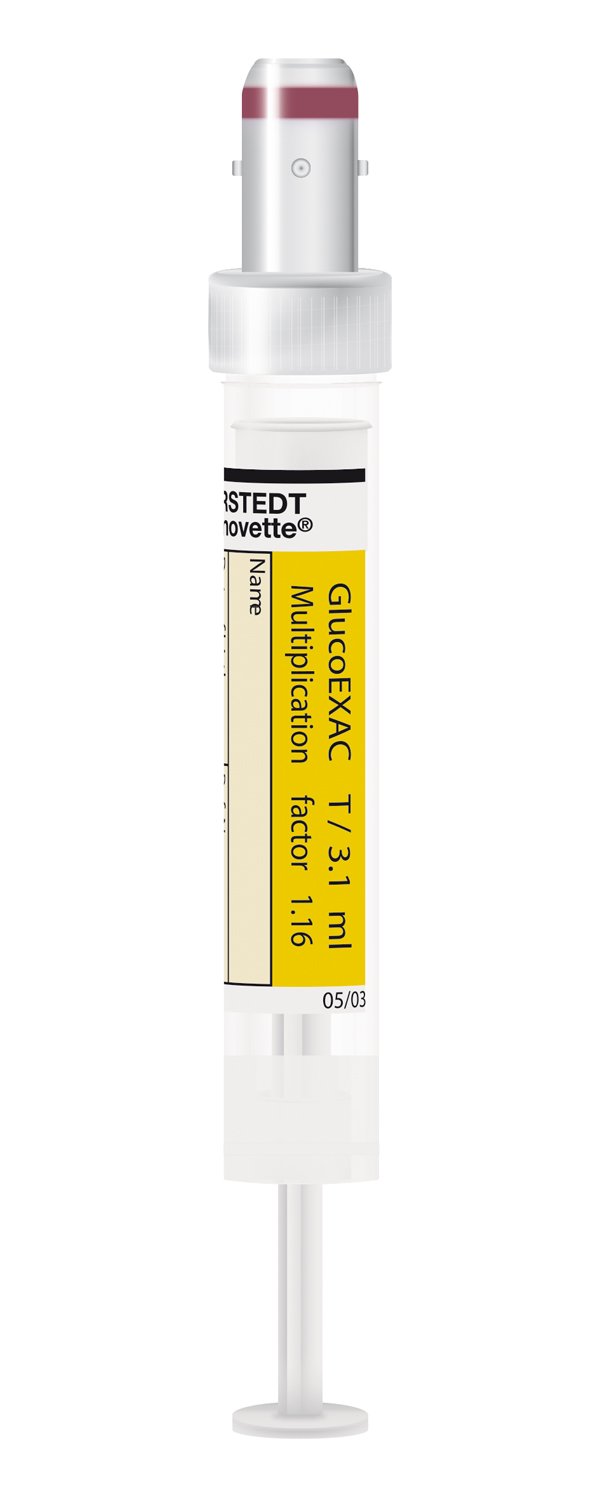 Highlights:
The S-Monovette GlucoExact stands for precise determination of glucose and stabilizes the glucose concentration immediately for up to 96 hours at room temperature.
It meets the Gestational Diabetes Guidelines of the German Diabetes Association (DDG) and the German National Disease Management Guidelines (NVL) for type 2 diabetes.
Gold standard for glucose determination.