Genrui Biotech Inc.
Genrui – Auto Electrolyte Analyzer GE500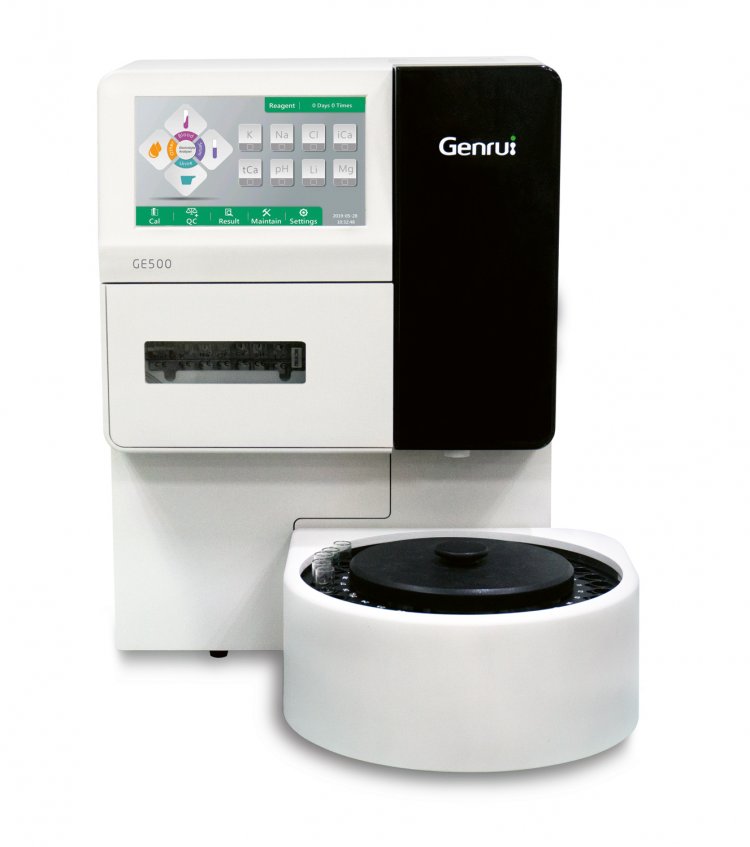 Sample throughput: Up to 100 samples / h
Assays: Up to 8 items on demand
No. of channels: Auto loader with 32 positions
No. of parallel samples: Whole blood, serum, plasma, urine
Dimensions: 330 × 235 × 439 mm (w × h × d)
Highlights:
GE500 supports flexible combinations with the parameters including K+, Na+, Cl-, iCa2+, Li+, Mg2+, PH, TCa.
All worth and beyond your expectation.
Throughput: 100 samples/hour
Sample Type: Whole blood, Serum, plasma, urine
Auto loader with 32 positions
All-in-one reagent pack with long validity
Easy to use software