Shenzhen Mindray Bio-Medical Electronics Co., Ltd
Mindray – SAL 9000 Modular System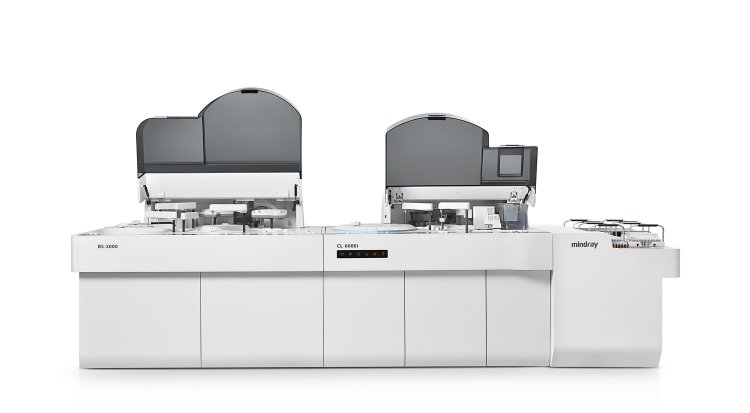 Sample throughput:
Chemistry up to 2,200 tests / h (including ISE)
Immunology up to 480 tests / h
No of channels:
67 (Chemistry) / 36 (Immunology)
Assays:
132
Highlights:
The SAL 9000 is a high performance chemistry and immunology integrated system, combining BS-2000 chemistry analyzer, CL-6000i immunology analyzer and the SPL 1000 sample process line. The system offers a large capacity of 300 sample positions and supports non-stop continuous sample loading. It offers a large capacity of 600 samples with continuous sample loading by racks, dedicated STAT channel, and sample tray direct loading and offloading.