Genrui Biotech Inc.
Genrui – Auto Chemistry Analyzer GS480A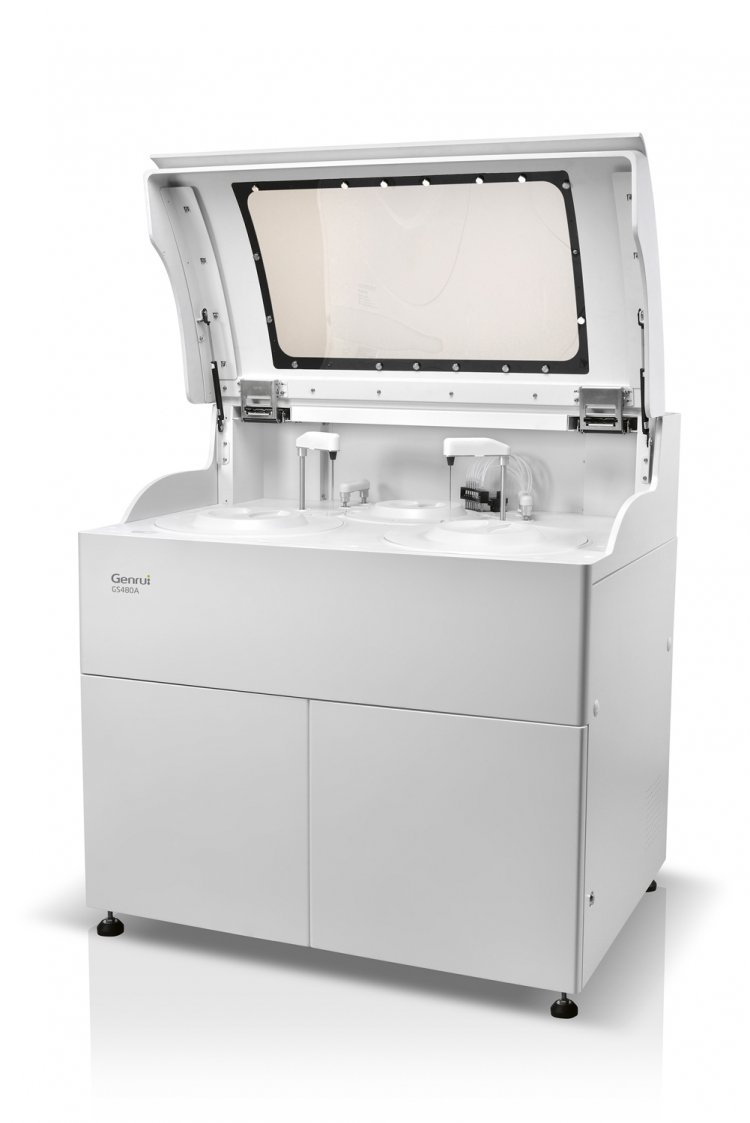 Sample throughput: Constant 400 tests / h
Assays: Up to 88 items online
No. of channels: 120 reusable cuvettes
No. of parallel samples: Large capacity with 105 position
Dimensions: 1,100 × 1,120 × 810 mm (w × h × d)
Highlights:
The GS480A is a high-efficient chemistry analyzer with 400 tests per hour. the excellent performance and large capacity of samples & reagents will provide you a worryless work. It delivers you accurate result, streamline your workflow and do it with greatest of ease.
Constant 400 tests / hour
Support 88 maximum online items
Minimum reaction volume: 150μl
Unique 13 wavelengths with grating
One press to finish all parameter setting
Support auto diluent and rerun for abnormal sample