Alsachim, a Shimadzu Group Company
Alsachim, a Shimadzu group company – Dosimmune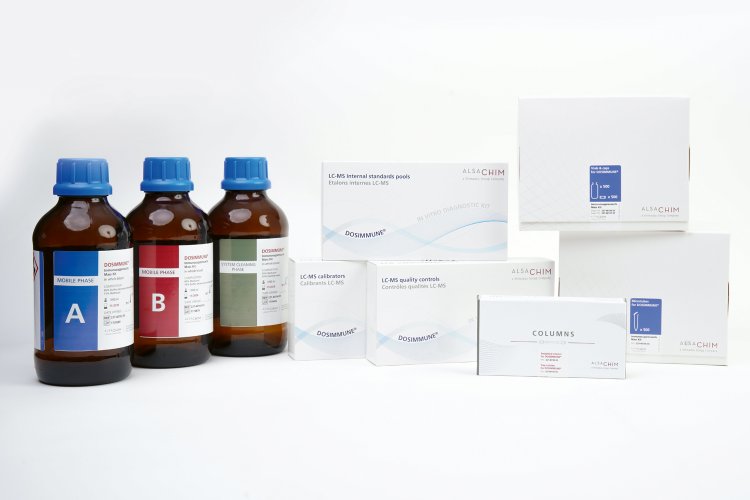 Highlights:
Immunosuppressants in whole blood for LC-MS/MS
Dosimmune is a reagent kit based on LC-MS / MS analytical method for the quantification of immuno­suppressant drugs in whole blood: Cyclosporin A, Sirolimus, Everolimus, Tacrolimus.
Dosimmune is a turnkey diagnostic device for the rapid and multiplex assay of four immunosuppressant drugs, thanks to inhouse production of stable isotope-labelled internal standards. This multiplex method allows pharmacological therapeutic monitoring of patients treated with immunosuppressants.