Automation • Siemens Healthcare GmbH
Siemens Healthineers - Atellica Task Targeted Automation*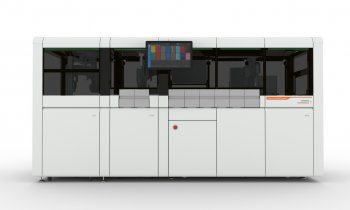 Highlights:
Atellica Task Targeted Automation* delivers one-touch sample preparation to streamline open, multidisciplinary workflows in smaller labs and hub-and-spoke laboratory networks. Customize functionality to automate up to 12 key tasks. Change predefined operating modes throughout the day. Expand, retrofit, and/or move the compact cabinet as needs change. Rely on our experienced workflow consultants, who have improved off-track processes as part of 2300+ automation projects, to streamline mixed testing in labs with limited space.
* Distributed by Siemens Healthcare Diagnostics Inc.
Product availability varies by country and cannot be guaranteed.