HORIBA Medical
Horiba Medical – HELO* Solution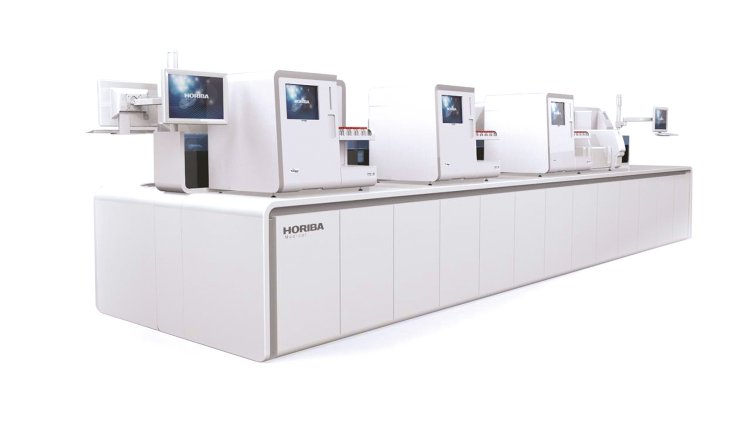 Highlights:
Horiba Medical has developed a new HELO* configu­ration thanks to a new Yumizen T6000 island shape.
This compact solution allows to connect analyzers (Yumizen H1500/H2500 and Yumizen SPS options) on both sides of the same track. This innovative track configuration generates a very high result production capacity per square meter of floorspace.
The HELO* Solution is therefore available in four different shapes
(Linear, Angular, Workcell, Island) in order to match with many laboratory architectural constraints.
*Horiba Evolutive Laboratory Organisation