Dear reader,
The many benefits of digital pathology are mostly enjoyed by industrialised countries. A pathologist from Pakistan reports on the ongoing efforts to establish the technology in the developing world. We also explore the future of robotic surgery, a novel biomaterial for enhanced cartilage regeneration and new approaches to combat Covid-19.
Enjoy reading!
Advertisement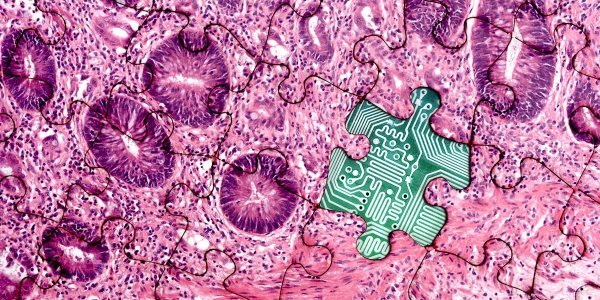 Preparing for the future
"Given the rapid transition towards digitisation, digital pathology is now unquestionably the future", reports pathologist Dr Talat Zehra from Pakistan. "However, some pathologists, particularly in underdeveloped countries, are still...
Implantation of cartilage or stem cells
Joint cartilage usually regenerates very poorly. The matrix of cartilage (scaffolding) contains very few cells in deep layers. Moreover, joint cartilage is highly isolated: there are neither regenerative cells in the immediate vicinity that could
Viewing through a 'window' empowers management
Hospital data from a wide range of disciplines, departments and specialties strongly influences crucial decision-making and planning. Agfa HealthCare's Business Intelligence solution, for example, uses data to measure, understand and predict
Pandemic management
A senior UK health figure has highlighted how contrasting leadership approaches are impacting the response to the global coronavirus crisis. Dr Clare Gerada also fears that response is affecting health professionals and leaders within the sector,
Senhance® Surgical Robotic System
In April 2017, St. Marien Hospital in Siegen, Germany, made robotic history: it was the first hospital in Germany to introduce the Transenterix surgical robotic system. Since then, more than 450 surgeries were performed with the Senhance® surgical
Healthcare facilities analysed
Preventing air contamination in healthcare facilities is crucial to minimise the airborne spread of Covid-19 and its new strains. Universal masking, rigorous use of and safe disposal of PPE, plus building ventilation are vital. Twenty-four studies
Wako β-glucan test
Beta-glucan tests are proving to be pivotal in the better detection and diagnosis of fungal infections. As a robust complimentary test for traditional testing techniques and biomarkers, it is helping clinicians deliver rapid results and offering
Experimental therapy
Apheresis, a procedure that separates removes particular blood constituents, has so far been primarily used with myocardial infarction patients. Now, however, it seems to be a promising approach for Covid-19 cases: the first patient successfully
You are receiving this email because you subscribed to our newsletter on healthcare-in-europe

If you don't want to receive this newsletter anymore, click here to unsubscribe.


Keep up-to-date on the latest news from all hospital-related fields!
Subscribe to our bi-monthly newsletter.

Copyright © 2021 by European Hospital. All rights reserved.

EUROPEAN HOSPITAL Verlags GmbH
Theodor-Althoff-Str. 45, 45133 Essen, Germany