With the help of powerful new tools, laboratory and pathology experts gain better footing in the uphill battle against cancer and infectious diseases. Keep reading to find out how deep learning AI models generate increasingly reliable forecasts for tumour patient outcomes. Interdisciplinary collaboration in tumour boards is expanded, as is the use of genetic analysis techniques for disease assessment.
Advertisement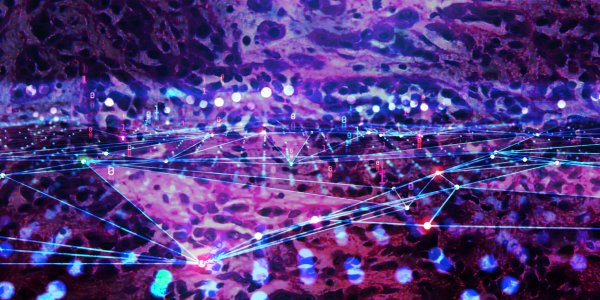 Article • AI provides prognostic information
Deaths from cancer are currently estimated at 10 million each year worldwide. Conventional cancer staging systems aim to categorize patients into different groups with distinct outcomes. 'However, even within a specific stage, there is often ...
Article • Patient care
As more genomic alterations become targets for therapy, health institutions and hospitals are creating specialist Molecular Tumour Boards to support better decision-making for patient care. This evolving team, and its role, was highlighted in a ...
Article • Prediction for breast, ovarian, cervical, and endometrial carcinoma
What if a test analysing cervical cells from a gynaecological swab could be used to detect four different female cancers at an early stage and also predict cancer risk over a healthy woman's lifetime? Researchers at the EUTOPS Institute in ...
Advertisement

News • Infection control
Routine sampling of water supplies and genomic sequencing of Legionella bacteria could play a key role in identifying the source of Legionnaires' disease outbreaks, research suggests.
Article • Alternative to open surgical procedures gains traction
In the future, many types of open surgeries will be replaced with minimally invasive interventions, predicts Kevin Cleary, PhD, engineering lead at the Sheikh Zayed Institute for Pediatric Surgical Innovation at Children's National Hospital, and ...
Article • Keratoplasty
Many consider our eyes to be the windows to the soul. Yet the cornea, the panes of these windows, sometimes need significant repair. Friso Heslinga, PhD, created artificial intelligence models to support surgeons in one of the oldest and most common ...
News • Biomarker research
Researchers from Japan have developed a method to detect build-up of amyloid β in the brain, a characteristic of Alzheimer's disease, from biomarkers in blood samples.
ePaper
Article • Lab equipment
LabBook provides an overview of European laboratory systems. Whether you are about to set up a new lab or want to replace existing equipment, LABBook will help you make smart investment decisions to boost efficiency and productivity in your lab.
You are receiving this email because you subscribed to our newsletter on healthcare-in-europe

If you don't want to receive this newsletter anymore, click here to unsubscribe.


Keep up-to-date on the latest news from all hospital-related fields!
Subscribe to our bi-monthly newsletter.

Copyright © 2023 mgo fachverlage GmbH & Co. KG.
All rights reserved.

E.-C.-Baumann-Straße 5, 95326 Kulmbach, Germany