Medical reality can be a messy business, but digital solutions can help to stay on top of things: augmented and extended reality systems provide real-time information during surgery, keep track of patient vitals and literally allow new insights on medical procedures. Take a look through the smart glasses with us to see the future of healthcare technology.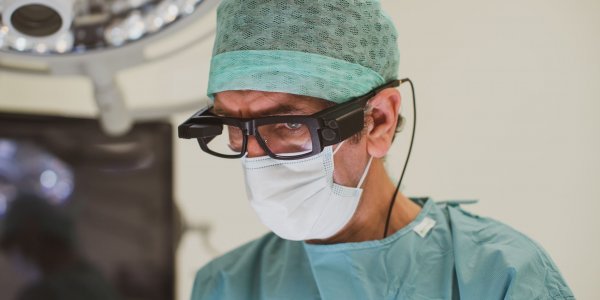 Article • Augmented reality in the OR
X-ray vision, context-sensitive guidance, coordinator, training assistant and more: augmented reality (AR) has hit the OR. While still in its infancy AR does grow rapidly and has already shown enormous potential. University Professor Dr Rüdiger von ...
Article • Extended realities in the OR
Leading medical XR experts gathered at Shift Medical to discuss developments on the use of immersive technologies in medicine. We interviewed Doctor Egidijus Pelanis of Oslo University Hospital, about applying extended realities in the operating ...
Article • Over-detection and biopsies
Organised screening enabling early detection and treatment of prostate cancer can reduce death by an impressive 20%, based on 16 years of findings of over 160,000 men participating in the landmark European Randomised Study of Screening for Prostate ...
Article • The VISION clinical trial
For nuclear medicine specialists, 2021 may be heralded as a banner year validating the use of theranostic technology to treat cancer. Long-awaited results from the international phase 3 clinical VISION trial spark confidence in many experts.
News • Trade fair presence
Medica trade fair (November 15-18) is once again a welcome field for many healthcare start-ups to present their products. The joint stand at the 'Medica Start-up Park' in Hall 12 has become the central cross-national meeting point for the healthcare ...
Article • Personalised medicine
Integrating laboratory functions on a microchip circuit is helping improve the cost-effectiveness of drug development. So-called 'lab-on-a-chip' or 'human-on-a-chip' technology can highlight which treatments may, or may not, work before ...
Article • Focused ultrasound
Focused ultrasound waves create microbubbles in a fluid – a phenomenon called cavitation. In a current study, this process is used to destroy liver tumors and metastases. In this Medica-tradefair.com interview, Prof. Maciej Pech talks about ...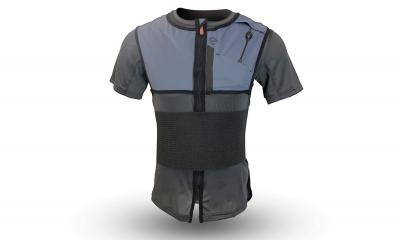 Sponsored • Smart textiles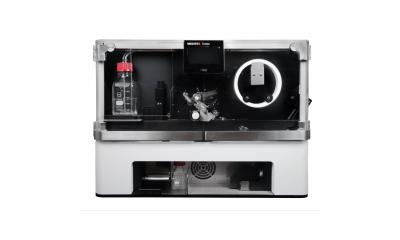 Article • Medicine technology
ePaper
Article • Publication
EH@MEDICA is the only official daily trade fair newspaper for MEDICA 2021 – the leading international trade fair for the medical industry from 15 to 18 November 2021 in Düsseldorf. EH@MEDICA informs professional visitors throughout MEDICA about ...
Visit us at MEDICA 2021! We are in Hall 7, Stand E13
You are receiving this email because you subscribed to our newsletter on healthcare-in-europe

If you don't want to receive this newsletter anymore, click here to unsubscribe.


Keep up-to-date on the latest news from all hospital-related fields!
Subscribe to our bi-monthly newsletter.

Copyright © 2023 mgo fachverlage GmbH & Co. KG.
All rights reserved.

E.-C.-Baumann-Straße 5, 95326 Kulmbach, Germany