Dear reader,
Guidelines and medications often fail to consider gender-specific risk factors of female population. Worse, women are underrepresented in clinical trials for new cardiac therapies.

Coming up: Meiko's Digital Care Conference; and Roche discusses a common European Health Data Space with international experts.

Enjoy.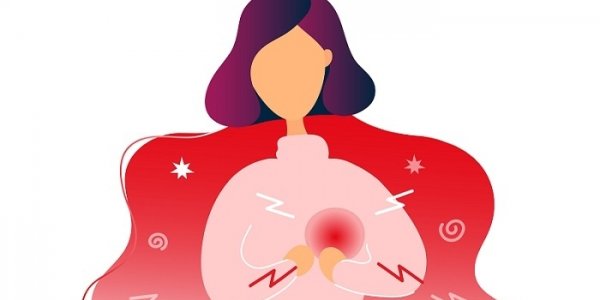 Gender bias
Women are missing out on appropriate cardiac care because guidelines and medications often fail to take into account gender and conditions that specifically affect the female population. Women are also underrepresented in clinical trials for new...
Women & research
The pandemic could challenge what little achievement has been made so far in the field, a prominent Spanish medical oncologist explained during the virtual European Lung Cancer Conference
Greater comfort, safer use
'Accutron CT-D Vision is the latest evolution of Medtron`s flagship CT injector. Designed to enhance operability, the updated user interface is displayed on larger touch screens and provides a simplified programming and more comprehensive
Robotics in the OR
In early 2020, Landeskrankenhaus (LKH – regional public hospital) Feldkirch in Austria procured two robotics systems. Dr Burghard Abendstein, head of department of Ob/Gyn, welcomes this – as he says – rather unusual but future-oriented
Women in surgery
Currently, 25 percent of the junior physicians in Germany are female – which in international comparison puts the country in one of the top spots. However, only five percent of head of department positions in German university hospitals are held
4K UHD imaging
Over the last ten years, OPERION from Rein Medical has been a byword for surgical monitors and workstations that can be integrated into the walls of operating theatres.
Invitation
MEIKO invites you to the Digital Care Conference on 22 June with international experts, high-quality specialist presentations and a round table discussion.
HIMSS
Digital transformation has been a significant factor in the way hospitals have responded to the challenges posed by the COVID-19 pandemic. However, at HIMSS21 European Health Conference, experts were also quick to point out that the approach of the
Invitation
In an online event on June 24th, international experts will discuss how a joint European Health Data Space is supposed to drive innovation and medical progress.
Collection
Covid-19
Keep up-to-date with the latest research news, political developments, and background information on Covid-19.
You are receiving this email because you subscribed to our newsletter on healthcare-in-europe

If you don't want to receive this newsletter anymore, click here to unsubscribe.


Keep up-to-date on the latest news from all hospital-related fields!
Subscribe to our bi-monthly newsletter.

Copyright © 2021 by European Hospital. All rights reserved.

EUROPEAN HOSPITAL Verlags GmbH
Theodor-Althoff-Str. 45, 45133 Essen, Germany